Awhile back I posted about my experience with the Twist n Clip headband from Claire's. As promised, the Localoc company sent me a replacement Twist n Clip Headband along with another product, the Bandette Comb. I had never seen anything like the comb before but it looks promising.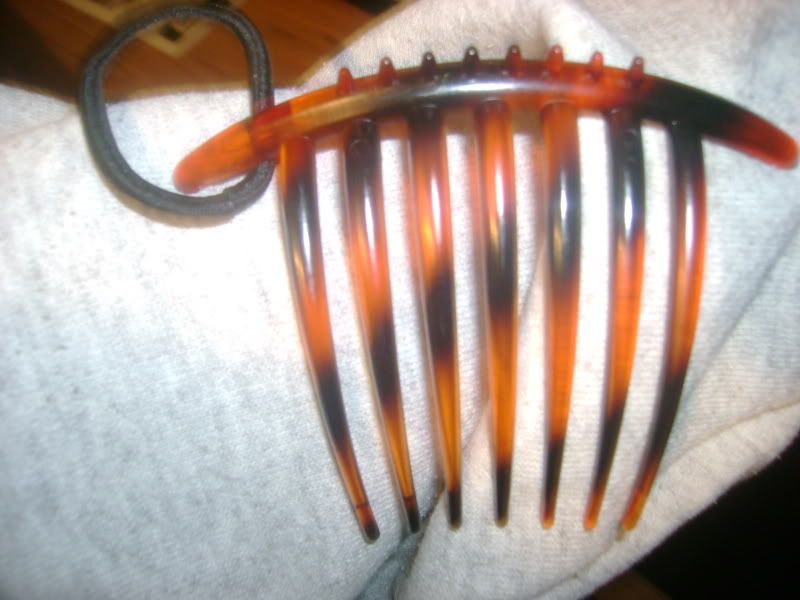 Description from the site:
Bandette Comb is a new hair accessory that holds hair quickly and comfortably all day long- and it is so easy to use! It is a hair comb with an attached elastic band that holds your twist or ponytail neatly in place. Simply stick the comb teeth in your hair and hook the band to secure the style. It's really that simple! The Bandette comb lays flat and comfortable and holds fine or thick hair (even if it is really long).
I didn't dare try to use it on my hair with a wash n go, but I did try it briefly with my twist out last week.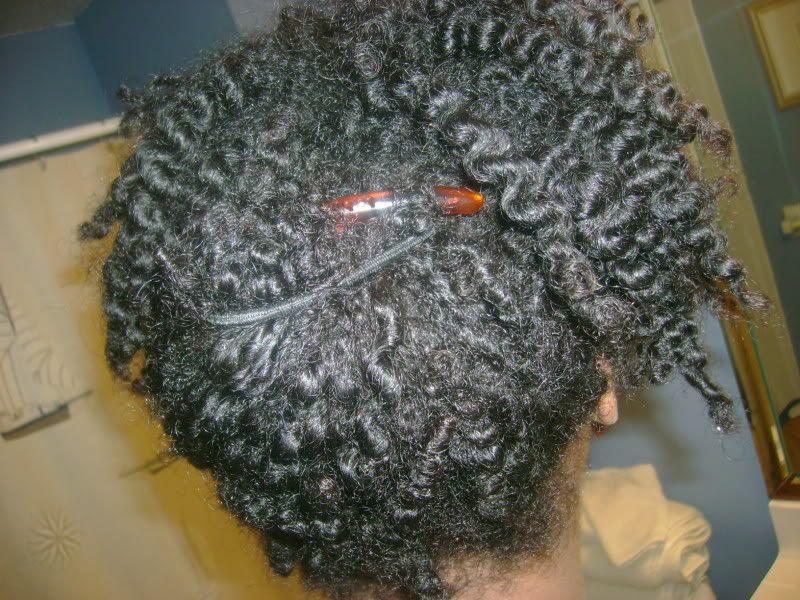 It held my hair pretty well and I didn't break it as I feared I might. I still need to play around with it more, I'm interested to see how it will go with twists and flat ironed hair. These should be available at Claire's if you're curious enough to try it out.