Plopping
An email from Doris:
Do you have good results with a wash and go and plopping?
So for those of you who might not know, let me explain "plopping". I referenced it once in this post, but here's a picture from NaturallyCurly.com that's very helpful. Plopping is supposed to help the hair dry and encourage curl definition.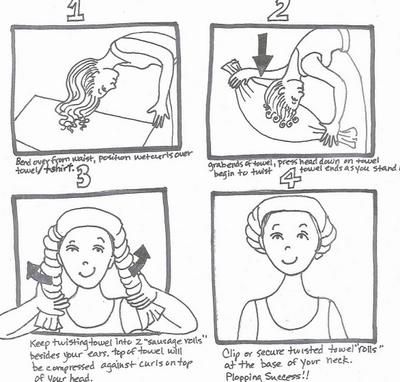 To answer your question, Doris, no I don't plop. I find that  turning my head upside down only encourages tangles and gives me more volume than I would like. I just smooth my hair back and, staying upright, wrap the towel around my head when doing wash n go's. Some ladies have a lot of success with it, it's just not something that I find yields good results for me.