This post is a bit late, but I finally had my first (and few) instances of serious protein overload.
For those of you who might not know, hair has to have a healthy balance of moisture and protein in order to feel and look great. My hair usually loves protein, but I overdid it this last time.
Here's what I did: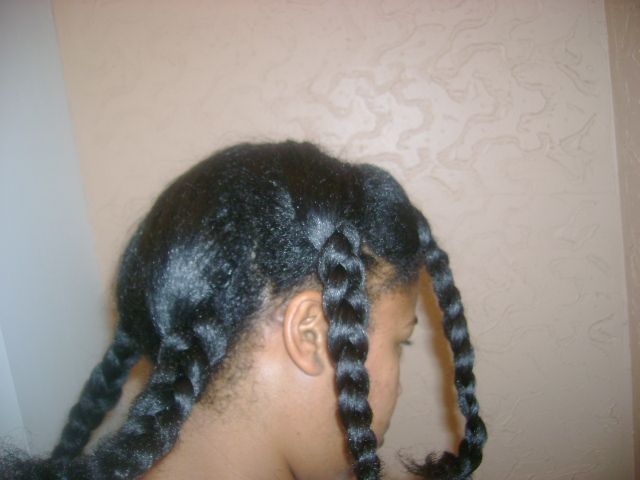 I braided up my hair into sections.
Shampoo'd while in braids, since I'd used cones to flat iron
Applied homemade protein treatment to braids
Rinsed after 15 minutes
Applied moisturizing DC
Rinsed after an hour or so
I should also mention that my hair was suffering from dryness due to the silicones I use to keep my hair from reverting. My hair felt fine until it dried and then I knew I had a problem. I thought perhaps my hair was just getting back to normal after being straightened. So I cowashed it the next day with a protein based conditioner (which I will be reviewing soon) and the problem got even worse. Bingo!
Protein overload.
Symptoms of protein overload (in my experience):
unusually dry hair
brittle, hard hair
easily tangled…may lead to breakage
To rectify my problem, I washed my hair again and  used another deep conditioner, and left it in overnight. This fixed my problem and my hair is back to a healthy balance.
So what you can you do if you've got protein overload?
Avoid protein based products
Use a moisturizing DC to help restore balance to your hair