Here's a another example of the attempts of slave owners to impose headwraps on women of African descent as a means of seperation. (Read about Headrags and the Slave here).
A little background:
In New Orleans 1700s, due to the scarcity of European women, it was permissible and acceptable in society for Europeans to have long term extramarrital relationships with women of African descent. The children of these unions as well as a practice for freeing soldiers and workers who excelled at their jobs resulted in a large population of free people of color.
Placage was a recognized system in which European men had something of a common-law marriage to the women of color. It was not unusual for a white man to have a white wife in one area and his placee. Probably for the first time in this new America, these women of color (who were usually cultured, wealthy, and well coiffed)  were perceived as a threat to the local European women. There had also been complaints of men making advances towards Caucasian women, mistaking them for the "mixed race" women.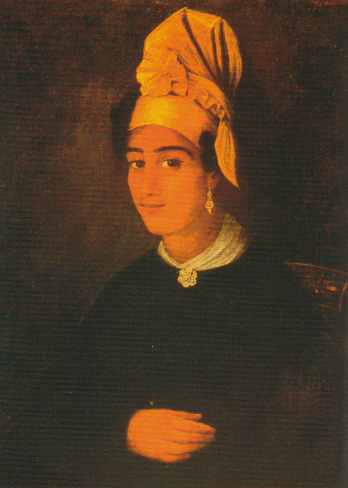 In response, and to lessen the popularity of the ever growing size of the "people of color", the governor of Louisiana at the time created what are known as the tignon laws. He required that free women of color wear headwraps. They also were forbidden to wear any fine clothes, plumes or jewelry in their hair, go out at night without a lantern, or gather in assemblages at night.
This law was an attempt to reassign these women to their "proper" station in life. Making them wear a head kerchief was meant to tie them back their slave station in life.
The women who were targeted by this law found a way around it. With their headwraps, called tignon (pronounced tiyon), they used the finest materials and decorated them with ribbons and jewelry. The tignon was worn many different ways by women and became quite the fashion statement.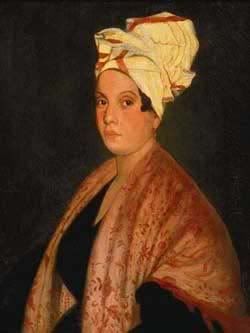 Needless to say, the Tignon laws had very little effect on the longterm relationships between the two races. The practices of placage continued until the Civil War and Reconstruction occurred.
Resources:
Creole: the history and legacy of Louisiana's free people of color By Sybil Kein