Here are three styles, one of my own included, from three different ladies. I just love the versatility of natural hair and this post is proof of it. First up, Solange:
Hey Ms Lady,

I just wanted to share my style success. I love seeing a new style online and trying to replicate it myself. Some times it works out, some times not so much! LOL But this time it did. Please tell the lovely Natural Diva from Bermuda to keep sending style pics. She has a fly TWA that is blooming pretty fast so I know I can keep getting style tips from her even though my hair is at a different length than hers. Thanks for all you do!! 2010 will bring great things!
Solange, I'm glad you were able to get some inspiration from Bermuda's last TWA styling post. It turned out beautifully and I love the color on you!!Thanks for sharing!!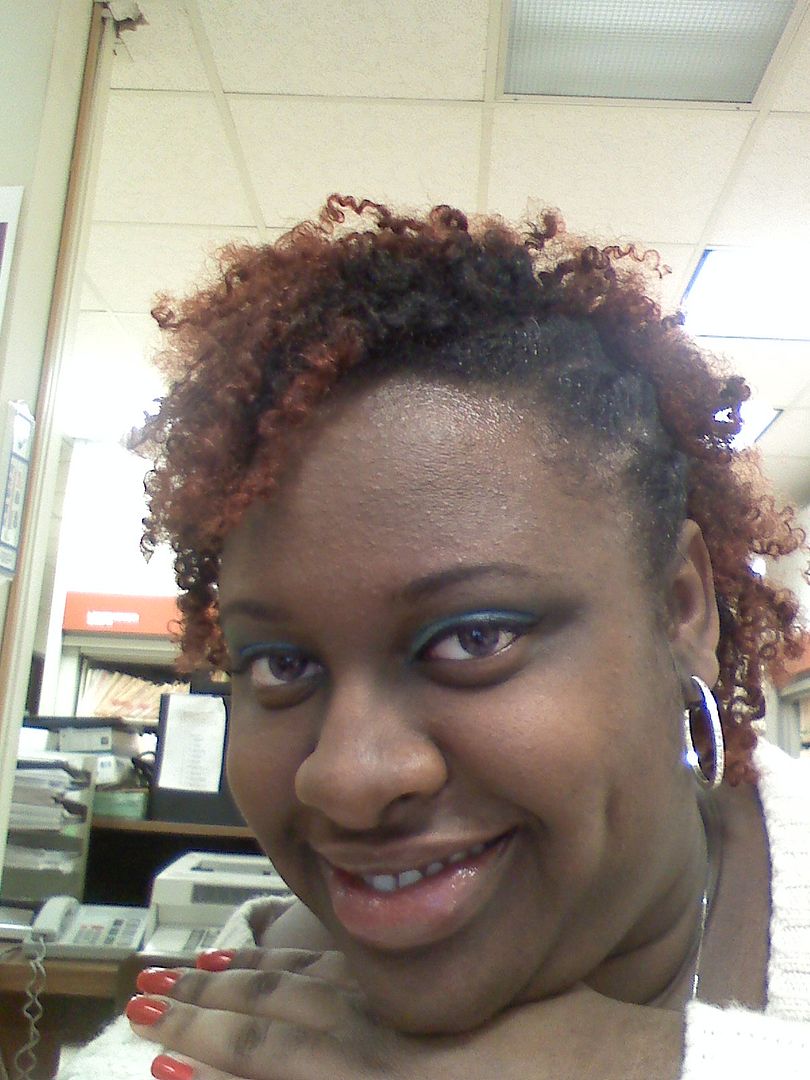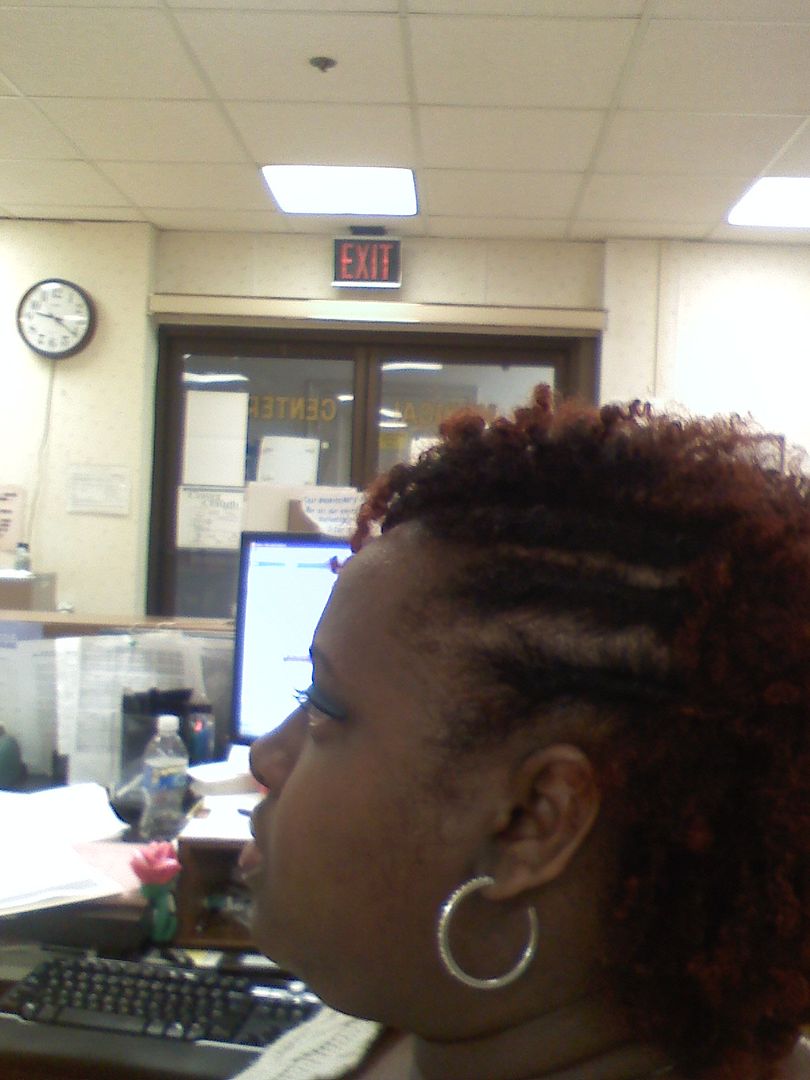 Now we have "Ami", a coworker and friend of mine, who is a mostly straight natural who transitioned long term to get rid of her relaxed ends.
She just recently cut the last of them off and dabbles in both straight and curly styles. Check out her bantu knot out on blow dried hair! Bantu knot outs are a great way to add some bounce to a straight style without using added heat. Ami used coconut oil beforehand.
OK, so now there's little ole me. I am still rocking my twists, but in (what else?) a bun.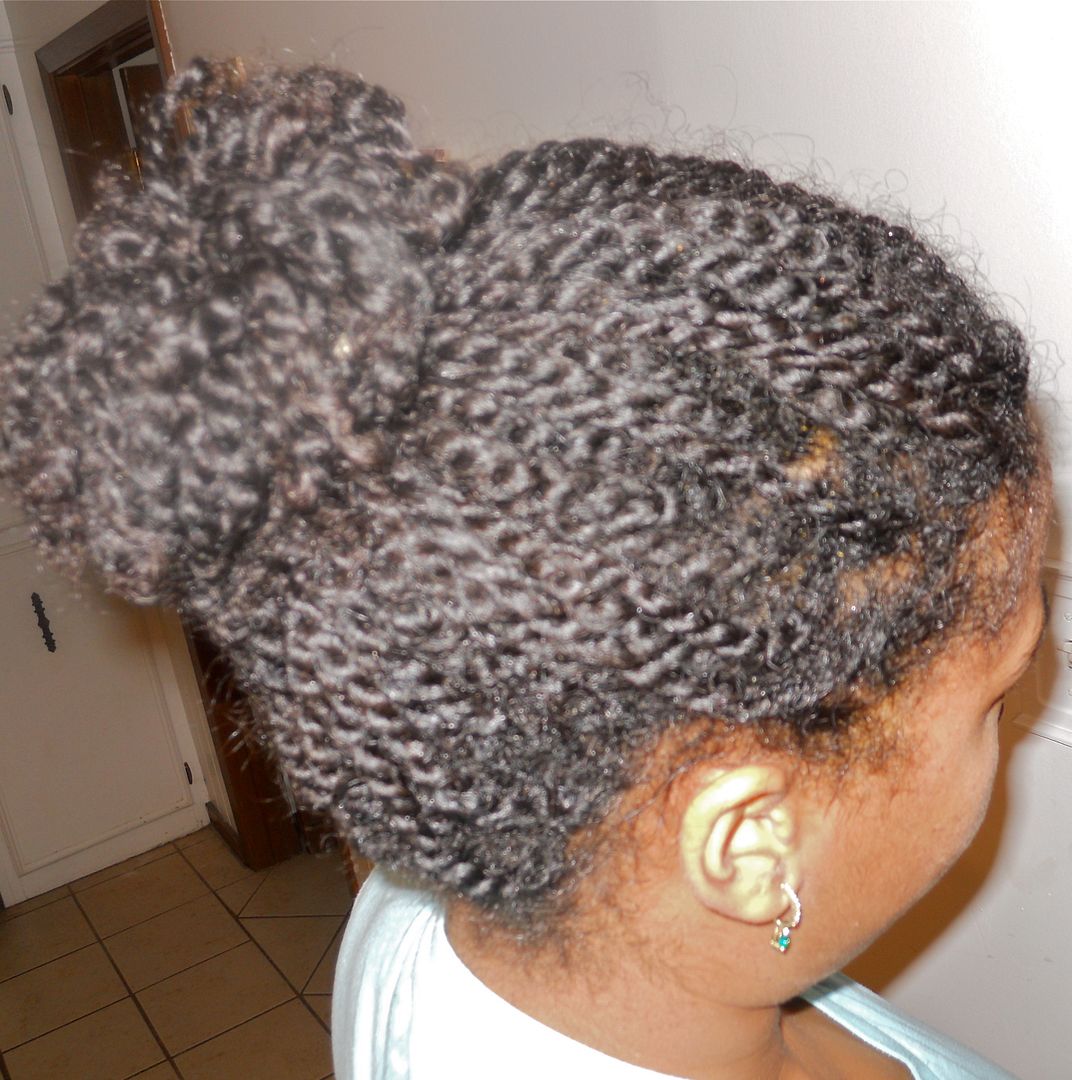 Wow, how do we naturals ever get by without the versatility of relaxed hair?
Oh well, I guess we make do