Hello there! My name is Sherrye and I am interested in starting a blog or website in reference to natural hair as well. I wanted to know how did you get started? Also, I would like for my blog or site to be lucrative……how do I go about making money from the site? Just curious.
Thanks for the email Sherrye! I would type up a new response, but Afrobella did a wonderfully thorough post on this awhile back. Here's the link. She's been in the blogging game for a long time, so she knows far better than me. I hope that helps and good luck in your endeavors!
Hello. My name is April.  I started growing my hair out and stopped getting perms about 3 years ago.  I had a really short haircut that was shaved in the back(see pic).  I figured this was the best way to go natural with out having the BC.  Ever since Ive been growing out my hair I have been pressing it about every 2 to 3 weeks with the pressing comb and daily use of the flat iron.  I am not wanting to wear my hair in the more natual and beautiful curly styles.

I have  afew questions.  Last week I tried the 2 strand twist out with IC fantasia aloe olive oil gel.  It turned out ok but my hair looked extremely dry and the style only lasted 3 days.  Also parts of my hair are very straight even after washing.  Its the parts in the from of my hair.  Today I am trying the twist out with Miss Jessie's curly pudding.  I am having a hard time getting my twists to stay so its more like a combination of twists and bantu knots.  I need to know what styles and products I can use as I transition out of pressed hair.  I would say I have a 3c-4A hair type.  I have also enclosed a pic of my straight pressed hair.  I havent taken any with of the twist out yet I will tomorrow when I take this down.  I hope you can help me.  Thank you in advance for your time.

April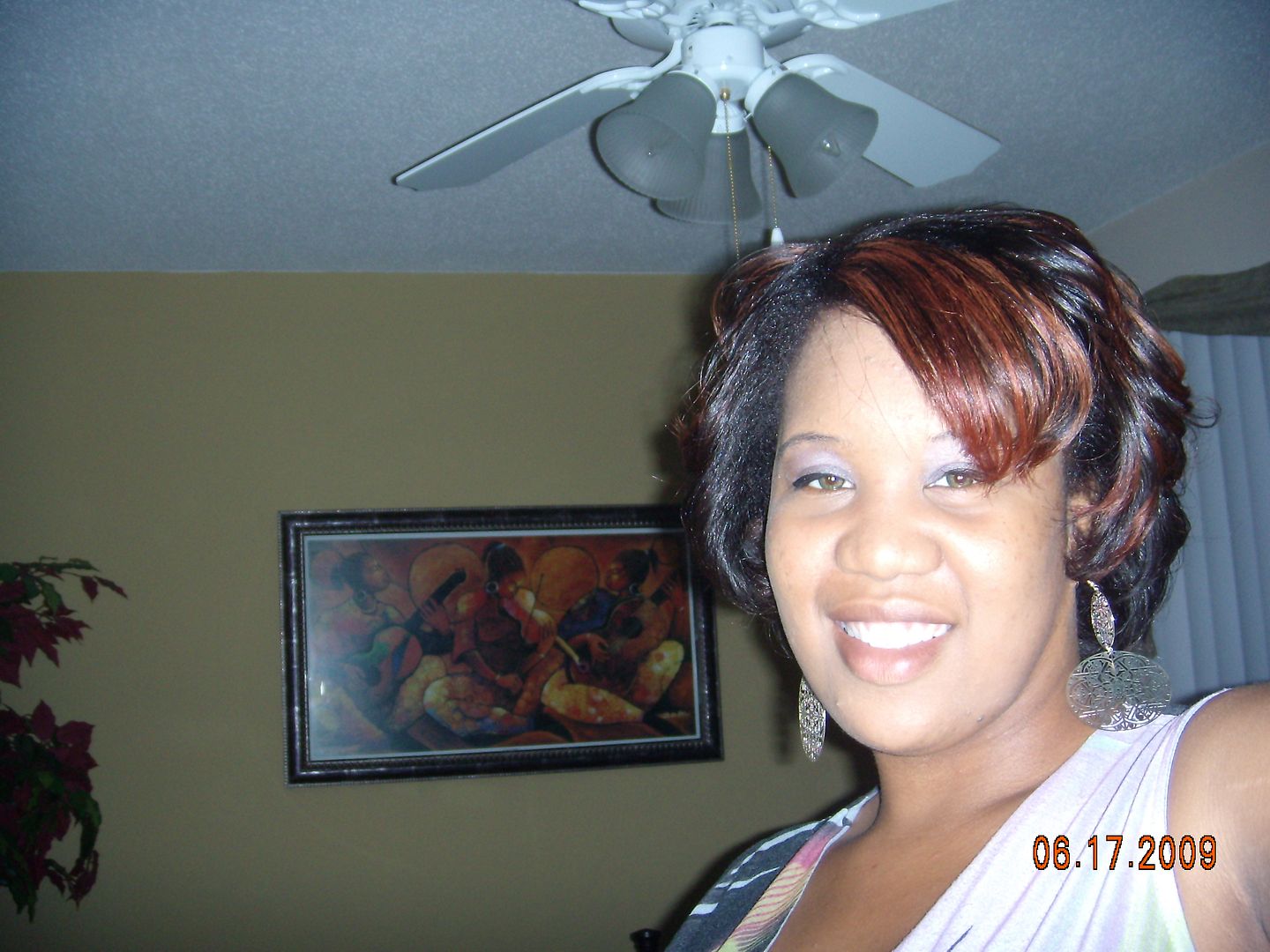 April, thanks for the email!
I'm sorry for your heat damage, that does make wearing natural styles harder.
First, I would dump the gel…or at least use it with something. Most gels alone are drying to the hair and not nourishing. Try using a butter or a leave in conditioner to do your twists instead (or under your gel).  Since your hair is also heat damaged, it needs some tender loving care.
Miss Jessie's…ehh…if you find that you like, have at it! But I found it lacking, and probably wouldn't use it for twists/twist outs. Also it's not very cost efficient. You may also read this and this post for more ideas on moisture.
As for the straight ends, you will need to secure them with perm rods or another type of roller so that they will curl and also so your twists won't unravel. In addition, a braid out (just braid the hair instead of twisting, still use the perm rods) might be better for getting definition than a twist out on hair that is straight.
For other styles, you can try cornrows, bantu knots/knot out, braids, kinky twists, etc…all the styles that transitioning ladies love.  Good luck to you and let us know how it goes!