(See my first post on this subject here)
After the many many comments you lovely ladies left me under this post, I decided to purchase Oyin Funk Butter…for two reasons: 1) the name is hilarious and 2) you can rarely go wrong with Oyin.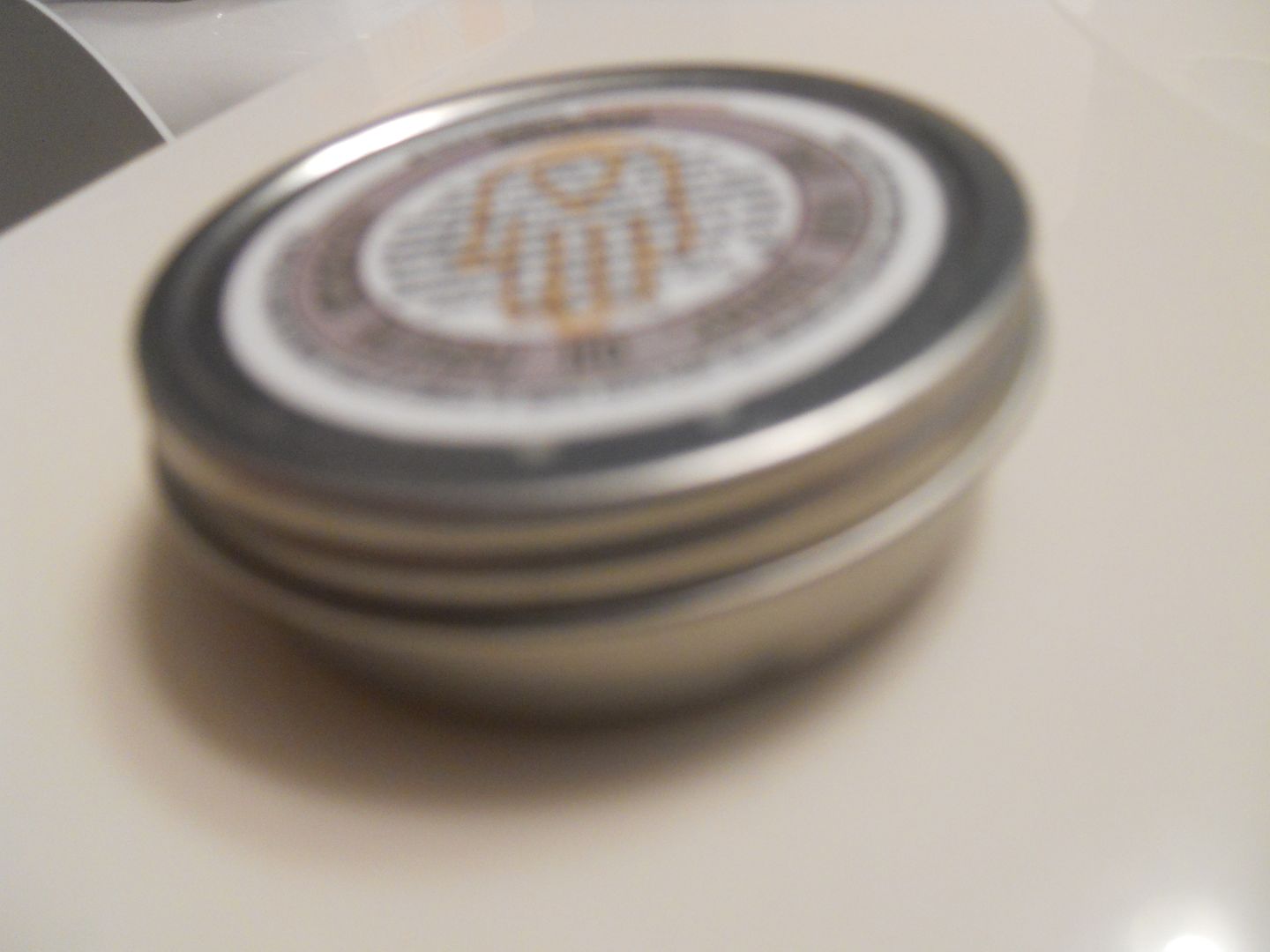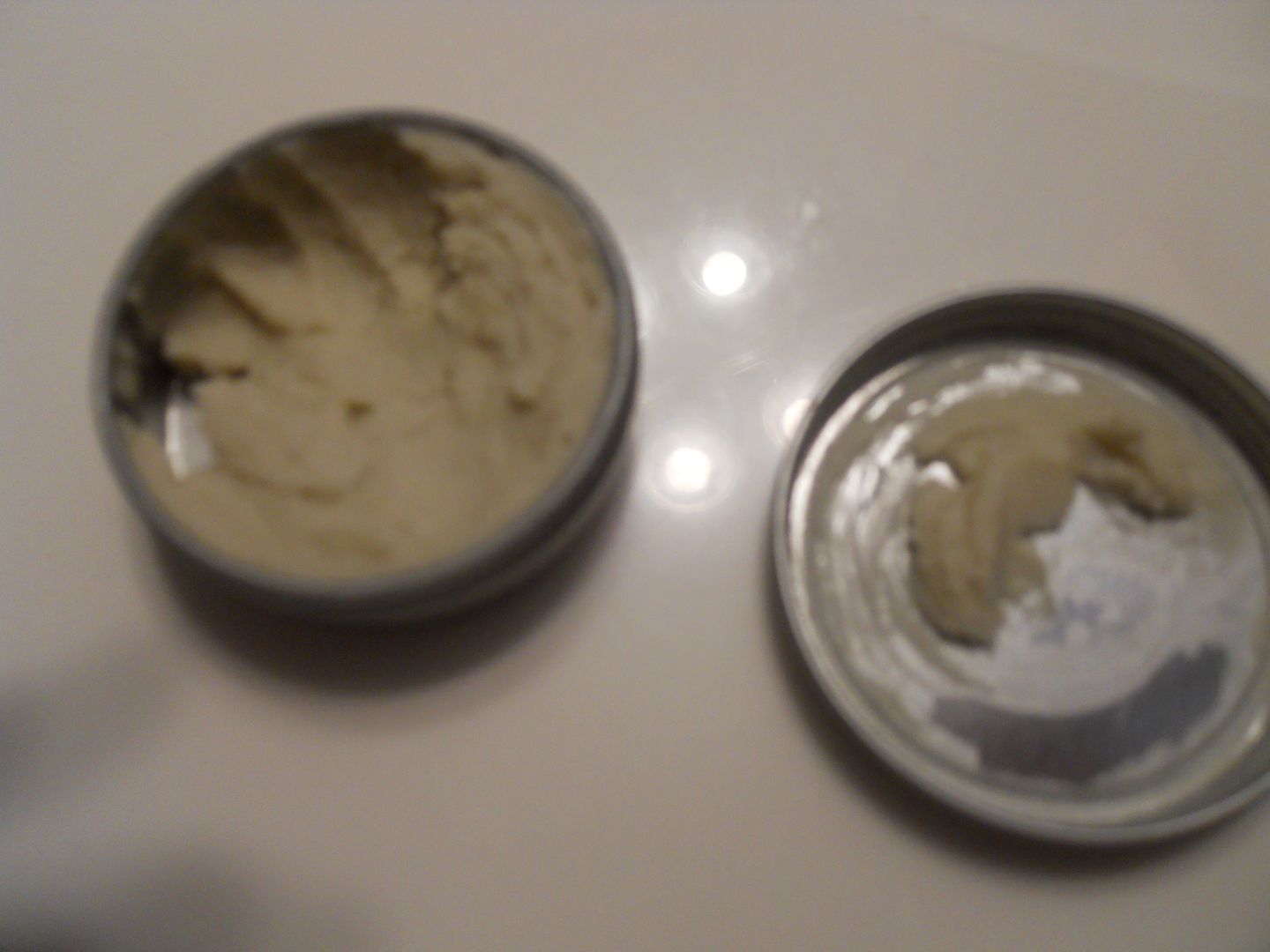 Price: $5.00 2 oz tin
Scents available: (copied from Oyin site)
unscented - all the funk-fighting power, none of the fragrance or essential oils that might irritate extra-sensitive underarms, clash with your signature perfume, or distract co-workers as you drift fragrantly past.
coco mango "think of an umbrella drink somewhere near water; mango & coconut, papaya & pineapple; now crush them all together in your mind and pour it over ice. it's a tropical treat for your undearms.
black cedar fig warm fig, strong cedarwood, and sultry ylang ylang blend with a touch of tea tree to keep it lively. if snuggling had a scent, this would be it: both inviting and warm. appropriate for both men and women, it won't go wrong.
Ingredients (unscented): baking soda, cornstarch, shea butter, coconut oil, sunflower oil, tapioca starch, kaolin clay, caldendula and chamomile powders, olive oil, and good wishes.
Purchase from: Oyin Handmade
Review:
I got the unscented version of this product, simply because I am so very sensitive to certain smells these days. I may try the scented versions later.
First, it kind of wigs me out to scoop deodorant out of the jar. I don't know why and really it doesn't make any sense. I mean, you have to rub in lotion and shampoo…why is deodorant that different? Anyhoo, that was an initial impression.
Second, it doesn't look pretty. In fact, it reminds me of the times when I was little and would try to "cook" with flour and water and whatever else I could throw in there. Upon touch, it's also a little grainy…I'm assuming that's from the baking soda and cornstarch.
After I got past the aforementioned and actually used this stuff, I was wow'd. It works very well! I've used it several times: Once at work (great results), once on a mini hike in the heat (awesome!), and just sitting at home (fantastic).
It even helped a lot with moisture, which kind of surprised me  since I only expected it to help with "funk". It spreads pretty easily though I wouldn't exactly call the consistency creamy. I did not find the grittiness a problem, though I'm guessing some people would as there is a warning on the back of the jar:
Caution: funk butter contains natural odor absorbers which are potentially abrasive, so make sure to use a very light touch when applying. may not be appropriate for those with sensitive skin;test inside your wrist or your elbow before using, and do not apply to irritated, just- shaven, or broken skin. if any irritation occurs, discontinue use at once. be well! :o)
Now, I did notice, while wearing a sleeveless shirt, that there was a bit of residue in my underarm area. Nothing terrible, but something that made me keep my arms down for the rest of the day.
I've also noticed that it tingles/stings a bit after first shaving. Overall, I'm very impressed. Two thumbs up!
I will be trying out more "natural" deodorants that were recommended by you ladies, so stay tuned!