Yikes, where have I been? Time is flying right about now, so I didn't even really notice I hadn't updated in awhile. Gosh!
Anyway, here my last few styles since I haven't done a "Today's Hair" Post in a while.
As I mentioned, I did straighten my hair. How did I mostly wear it? In a bun of course
So I washed my hair and decided to wear my hair out for awhile. I did a puff, not really focusing on curl definition. After DCing and oil rinsing, I applied Darcy's Botanicals Transitioning Creme and that was it. I have to admit, that I missed my puff.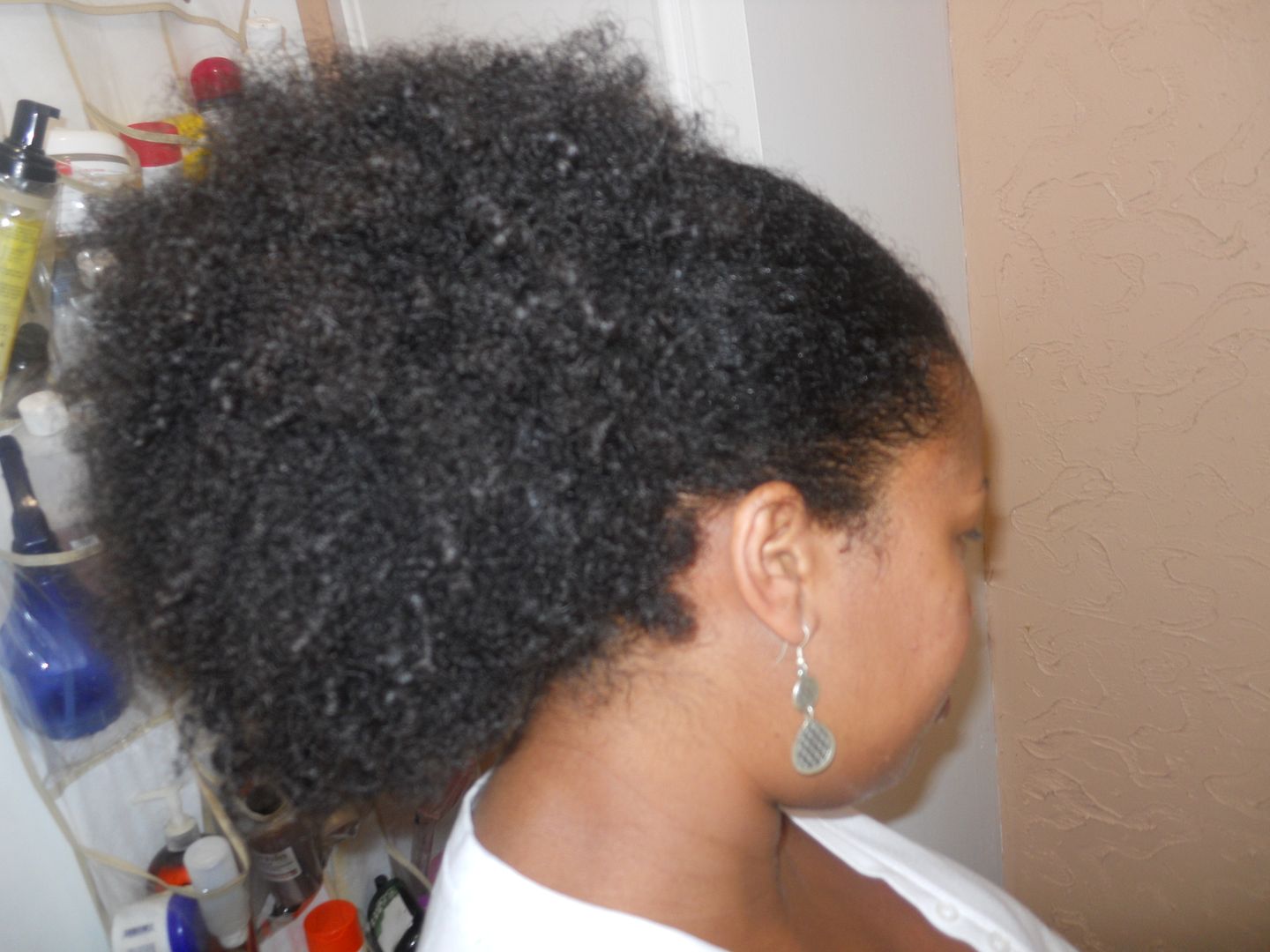 I wore the puff for a few days before going back to my true love…twists! I've been wearing them back in a pony or bun for the most part.
So that's about it! I did the twists with a product line called Zenzele. I will start posting reviews tomorrow!