I redid my plaits the other day. I thought about doing a different style, but ya know what? I'm just enjoying my plaits in an updo! Well, I did for a day or two…until I fell asleep after forgetting to wrap my hair (this never happens) and they got really frazzled looking.
So I pulled out two items that I've been wanting to try.
HairCoverings.com sent me a snood to try out (see my love for snoods here). Thanks so much to them! I've never had a long snood before so I was interested to see how I would like it.
The color is grey but it looks a little off in this picture.
You can adjust how tight it is around the hairline.
Your hair is not exposed, as it has an inner lining.
I liked it! Very comfortable and it swings a little when I move. Of course my plaits don't fill up the whole thing
The only thing I can think of to improve the snood is if the lining was made of silk or satin.
Next I have a really cheapo wig that I bought  from Sam's Beauty. It's from the Vanessa line and it's called Armara. The color is 1B, I believe.
Please ignore my red eye. One of my contacts attacked me the other day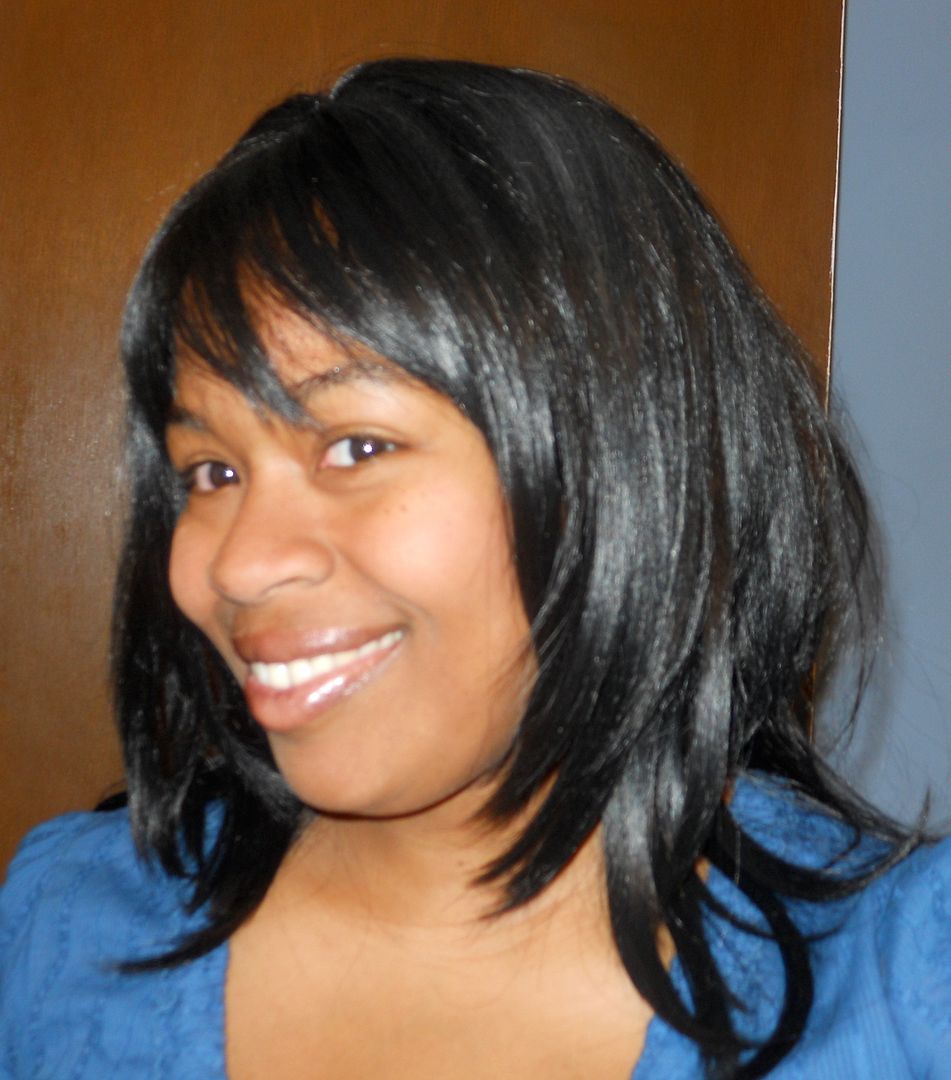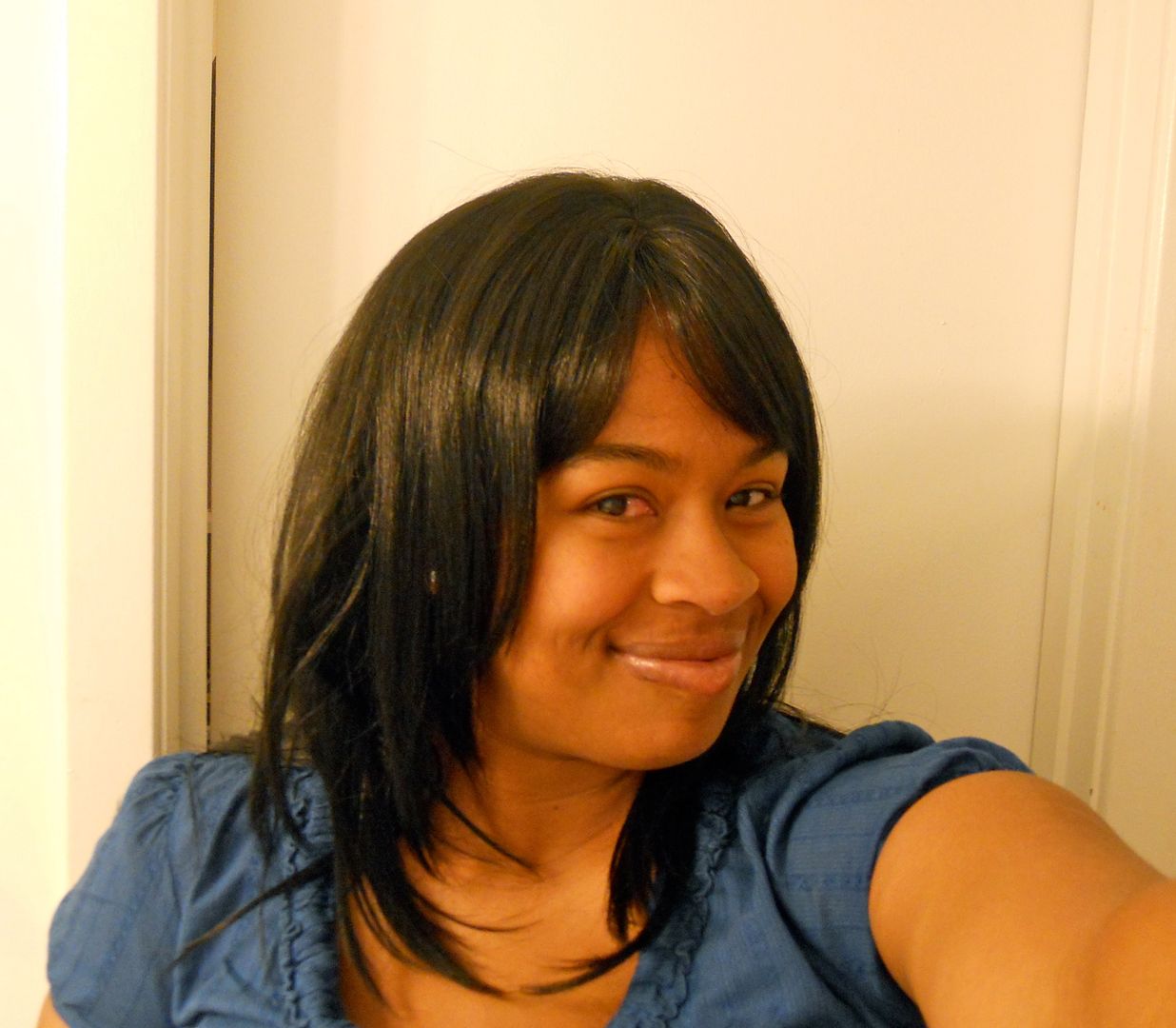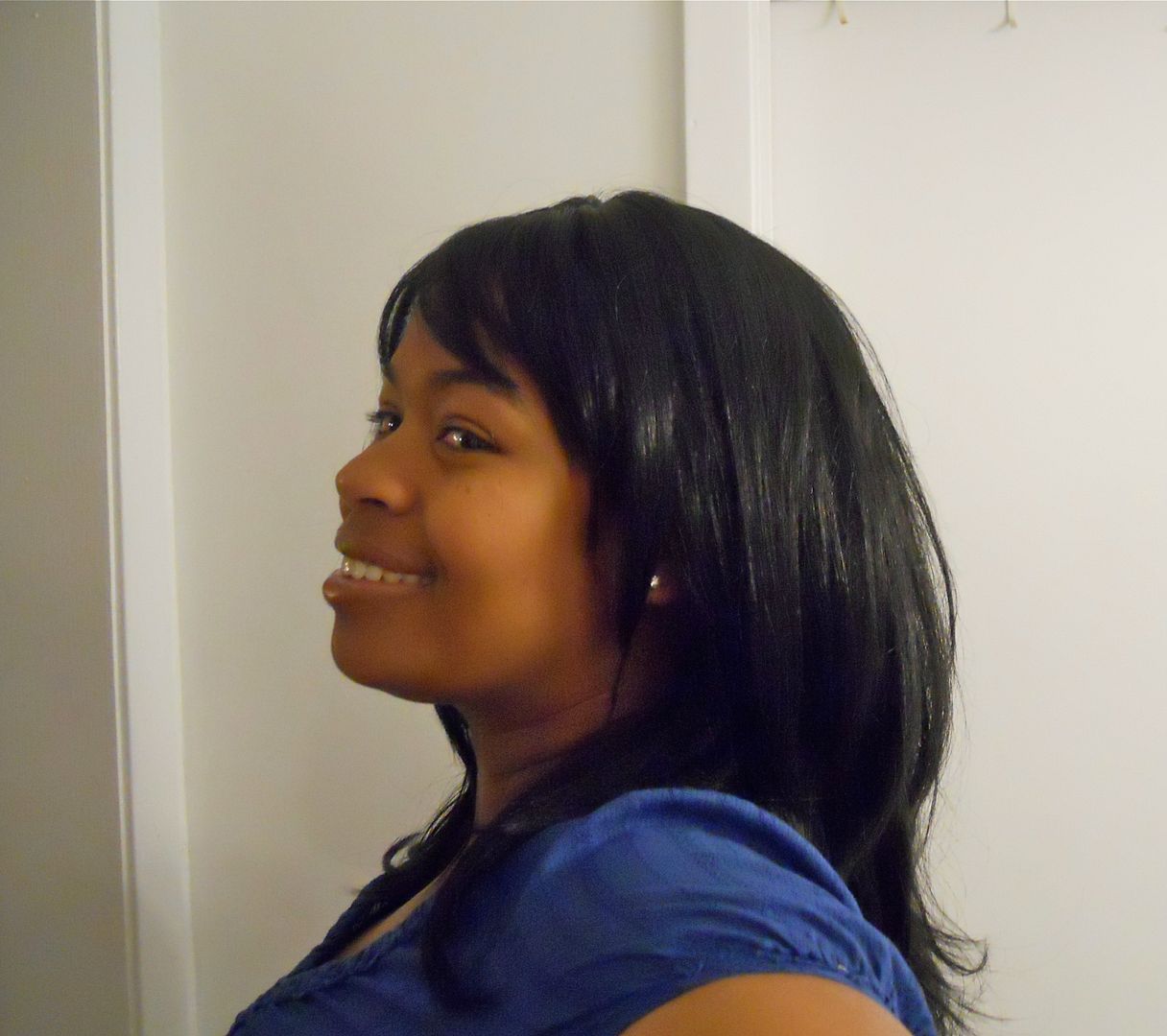 I am enjoying the wig. It cost me about 16 dollars and the shipping was really fast.The back falls at about BSL on me. This wig sheds a lot. It's also very shiny, so I had to put some cornstarch on it. I know it still looks shiny in the picture, but that's mostly the flash.
Now, usually I put on a satin bonnet, followed a wig cap, and then the wig. As most of you know, wigs can be torture on your edges. I am trying to see if I can just moisturize and oil my hair  before applying the wig cap as adding in the satin bonnet can make things pretty hot. As my hair is growing (ie getting bigger), it's also making the application of the wig more difficult.
Wearing the wig also gave me my straight hair fix. I'd been feeling like flat ironing  for the last week or so, but didn't want to use heat just yet. Also, I have to go swimming this weekend and don't want to spend all that time straightening just to go to the pool in a few days. So, after wearing that wig all day, I was ready to be done with straight hair…all without potential heat damage!
Comments
comments
Powered by Facebook Comments