How long did you transition?
I was transitioning for about 6 months. I wasn't too sure if I was going to go natural. Never in a million years would I have thought about going natural. I loved my Halle Berry and Kelis haircuts. But my hair kept shedding.
So I decided to give my hair a break from the perm; I put braids in my hair. November 2009, I woke up one morning and decided to take out my braids. I looked at my hair and was like "I think it's time". I went into the mirror and chopped my hair. I had about an inch of hair left.
What styles did you transition with?

My transitional styles were braids and weaves.
What are your favorite products so far?

Unfortunately, I am still struggling with finding the right products for my hair. I've spent so much money on products, but nothing seems to work. My hair is so thick and dry, the ladies in the office where I use to work, felt so bad for me, they gave me all these products to try; they didn't work. I'm still searching.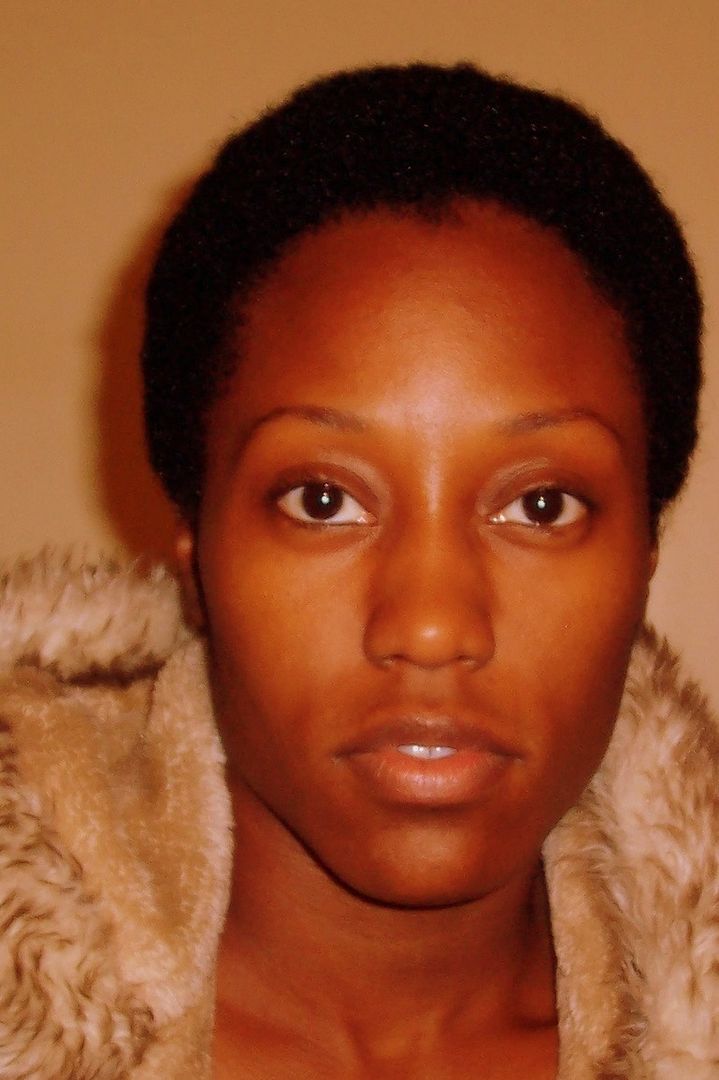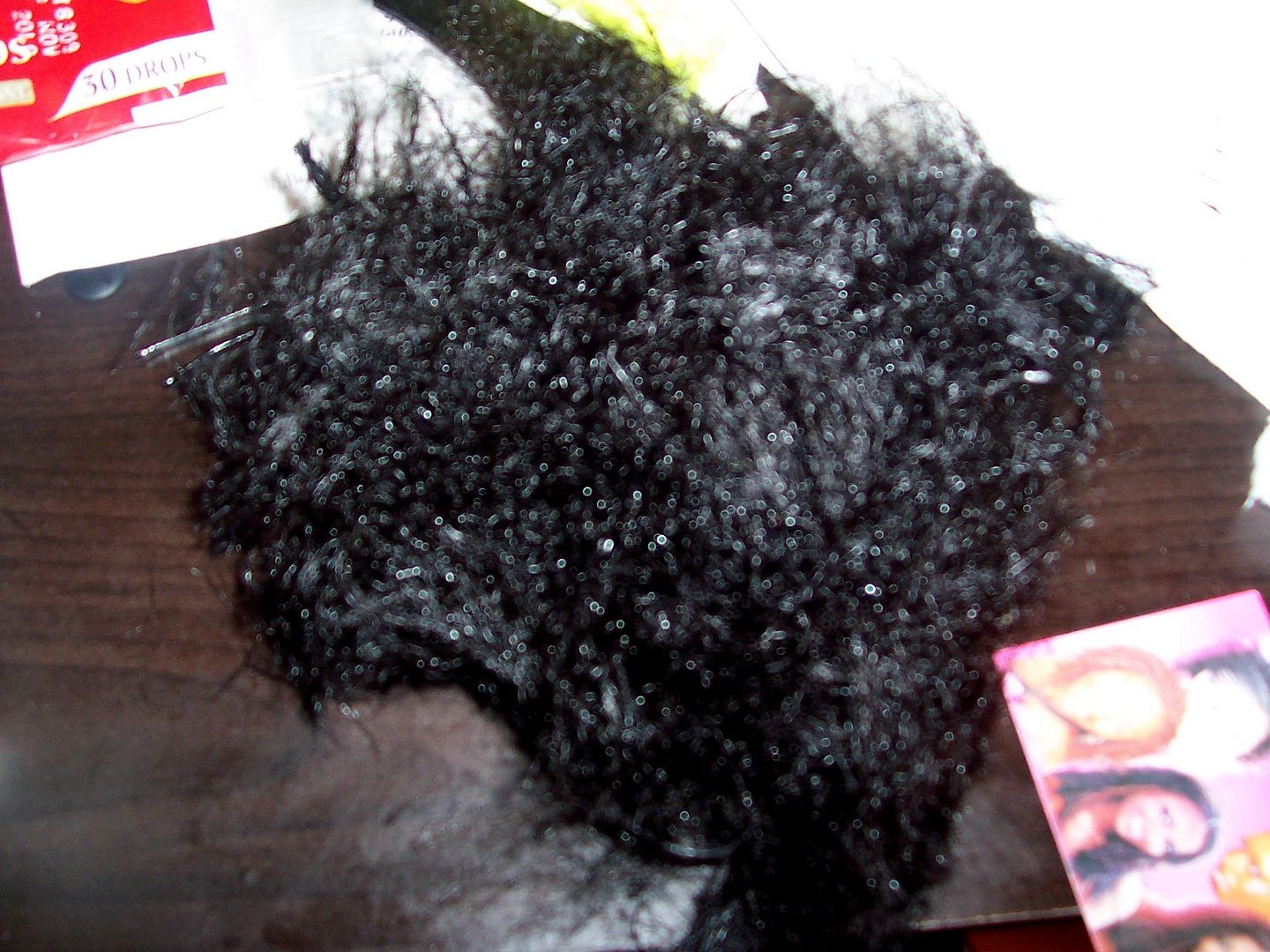 What do you love most about your hair?

I love the thickness and curl my hair has!!! It's so sad, but since I was 11, I had a perm. I forgot what my "real" hair looks like.
Was the manner in which you BC'd?

Not an expert in cutting hair, but I used a pair of scissors from a beauty supply store.
List any opposition/problems you faced along the way.

WOW!!! I was so not prepared for the reaction I got. So after I did the BC that day, I felt so LIBERATED and true to who I really am, a beautiful Black women, I decided to take a walk outside with my new hairdo (Plus I was hungry, so I had to make a run to the store).
Soon as I stepped out the door, my heart started beating fast. Instead of taking my normal route to the store, I took a different way; I was too scared. Before I got to the first block, this guy said to me "you're a beautiful sister". Boy did that boost my confidence. I was so confident, on my way back; I decided to take my normal route home.
On my way back home, with a few houses before mine, these little boys on my block starting running behind me and making fun of me. I was so not prepared for that; in addition to the other problems I would soon face. I noticed the same guys that tried talking to me at school, train, outside when I'm walking etc, stopped talking to me. There have been other not so good experiences that I have had since I first cut my hair.
But another one that stood out for me was in class. We had to partner up and do various massage techniques to the head. By the time my partner was done with me, her hands and the massage table was so greasy, she had to step out to wash her hands because of the amount of grease I had in my hair (My hair was so dry, I was adding loads of grease to it).
Other problems: MAJOR dryness, shrinkage, inability to comb my hair.
Advice for newly natural ladies.

We all know about having good overall heath; nutrition, water, exercise, sunshine, proper air, temperance, and hair maintenance. However, one we may sometimes I overall look is regular check-ups with your doctor. A few months having gone natural, I noticed, two areas in the back of my head were so dry, itchy and the hair kept coming out.
Long story short, I saw my dermatologist; they sampled a piece of my scalp. When the results came back, the doctor said I had eczema. My doctor gave me a topical treatment for my hair. My hair has grown back since then, but it's still dry.
—-
Nadine, 
I normally comment at the beginning of the post, but I wanted to say a lot and didn't want to take away from your feature.
Thank you, thank you, thank you. Your story had me very emotional. This thing called hair is powerful. 
I can tell by these pictures that you are a bad chick with gorgeous healthy hair and glowing beautiful skin. I am so sorry for all of the negativity you have experienced but I am so happy that you have come through it with such a positive attitude. 
I did want to make some suggestions based on your narrative:
Greasy hair does not always equal moisturized hair. A lot of products, especially those containing mineral oil and petroleum, will give the hair some shine and coat the hair (giving the appearance of moisturizing) but in reality, it's not moisturizing the hair. When I touch my hair, I can feel some product, but it's not completely drenched. (Click here and here to see my tips for moisture). 
I'm glad your doctor recognized your eczema for what it was! You are absolutely right that so many of us, myself included, will forgo seeing the doctor when we really need to be seen on a regular basis. For your eczema, you may want to (if you haven't done this already) try some extra virgin coconut oil.  It works wonders for the condition. I don't find it to be the most moisturizing thing for my hair, but I love it on my scalp and also to seal or oil rinse. 
Again, thank you for your story because I know there is a woman right now reading this who will continue her natural hair journey because of you!
Comments
comments
Powered by Facebook Comments