So my fitness blog is in limbo right now and I'm trying to decide if I even want to start it up again. Until I decide, I will be posting fitness/nutrition information here. Honestly, I have fallen to the wayside when it comes to my weight loss journey. As many of you know, I've just recently returned to work in the last few months since having my little one. It's thrown many things out of balance for me and I'm just now getting to a level I will now consider to be "normal".
If I thought it was hard getting to the gym with one kid, I had no idea how hard it would be with two. Anyway, I'm back in full swing. Of course, my weight is also back in full swing, but not in a good way, haha! It's times like this when I have to remind myself that I have never failed as long as I keep trying.
As always, races are a great motivator for my fitness goals. I was lucky that my state finally hosted a Warrior Dash. Never heard of it? Heard of it but don't know what the heck it is?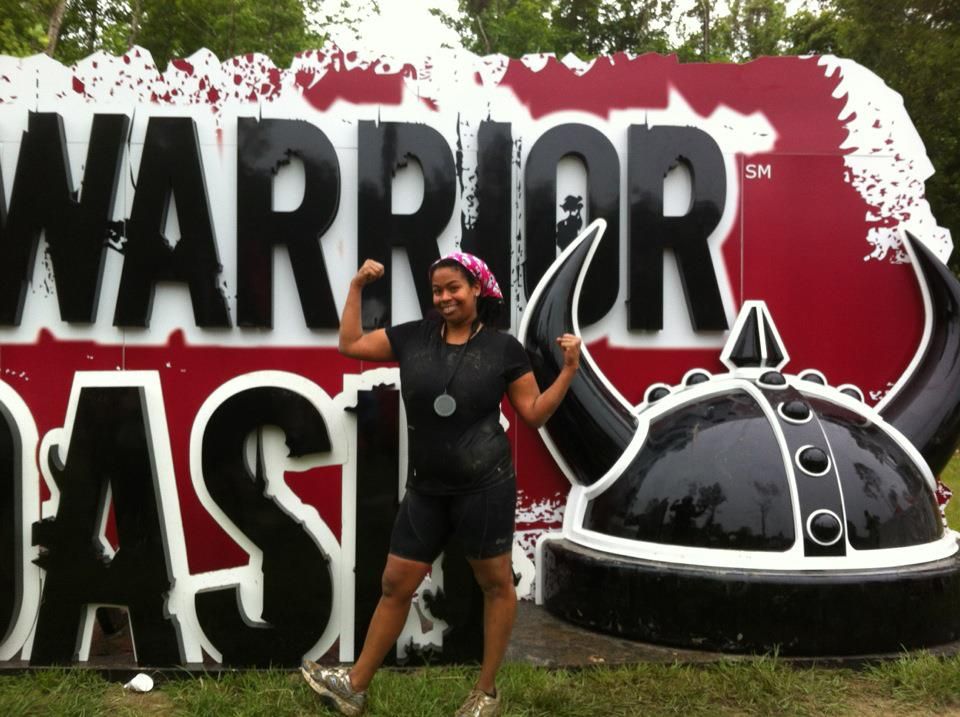 The Warrior Dash is a (roughly) 5k race on trails, grass, and tons of mud with obstacles thrown in. These obstacles include, but are not limited to, crawling under barbed wire, running through tire fields, climbing rock walls and more! At the end of the race, you receive a beer and a banana. There's also the promise of a giant turkey leg, which I was excited about until it was I found out it cost 8 dollars.  Afterwards, there's a big party with all of the filthy participants listening to music, chowing down, and wearing costumes that range from Papa Smurf to Darth Vader to Scottish warriors.
Anyway, it was super fun. I went with an old coworker and we had a great time. I am proud to say I did every obstacle except for two: the rope climb and the deep water obstacle.
You may be asking yourself why I chose to avoid those two and I will explain.
Avoiding the rope climb was out of pure fear. I have never climbed a rope in my life but I was willing to try. I arrived at the obstacle where a woman had already climbed to the top when she promptly lost her grip and fell/slid to the ground. And it was a long fall.
If that wasn't enough to unnerve me, there was also a man who I noticed at the top of the rope climb who seemed to be stuck. You see, once you get up one side of the wall, you have to climb back down the other side. He seemed to be having trouble making it over. After the woman fell, I watched him for awhile to see if he was going to make it. He cussed a lot and looked down at me in dismay. I shrugged helplessly and solidified my decision to skip this particular challenge.
You may ask, after all of my preaching about how AA women need to stop being afraid of the water, why I skipped the swimming. Well, my answer is below.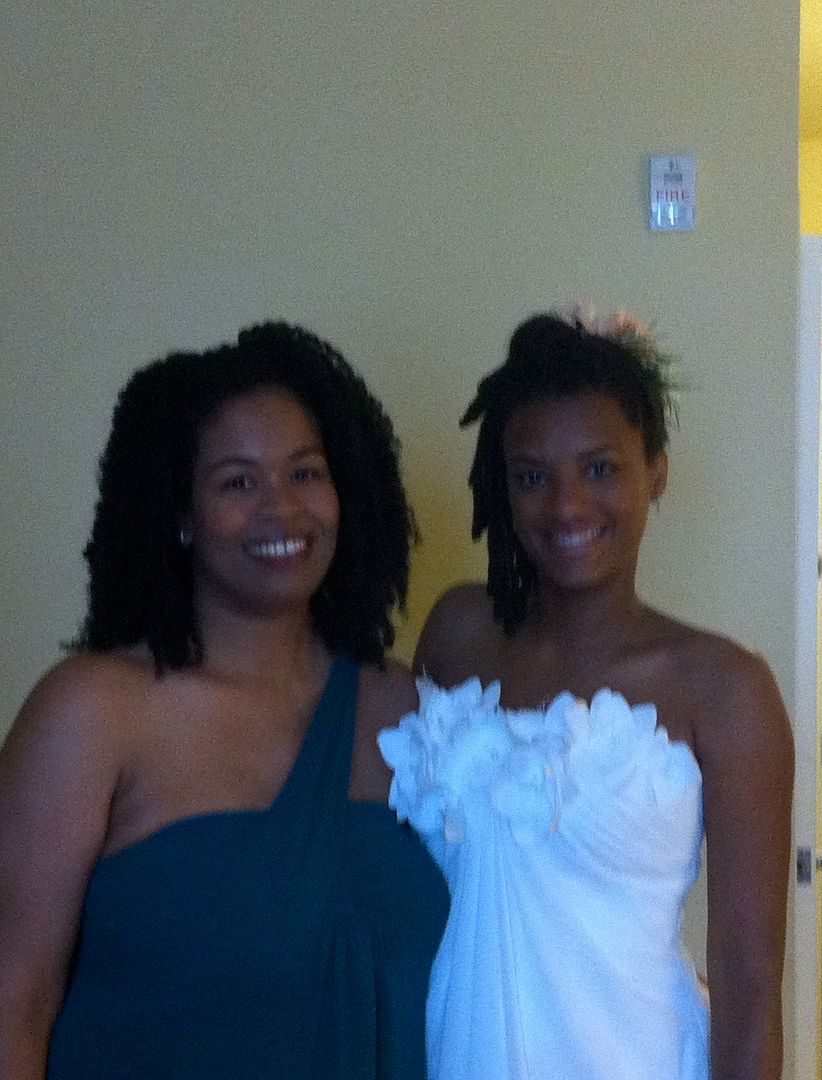 A few short hours after finishing my race, I had the honor of being my best friend's bridesmaid. So the last thing I needed was to have twigs, mud and other debris stuck in my hair. I was lucky enough not to fall head first into any mud or water at that point so I didn't want to get started then.
In other words: I didn't want to get my hair wet! This is not a sentiment you will hear from me often.
Anyway, that's about it. It was a great weekend! Not only was I off work, but I got to participate in a great race and see one of my favorite people jump the broom. Considering I had strep throat Friday and got a penicillin shot, things turned out great!
It's good to be back, ladies! Now back to the hair!