…I decided to go ahead and flat iron my hair. I was on a No Heat Challenge until June of this year but once I thought about it, I realized that's insane. I live in Humidity City, USA and by June things will be completely out of hand. Plus I want to get back to the pool by June, both for training and for fun with the kids!
As usual I did things differently than the last time I flat ironed. Honestly, I am still trying to perfect this process. Since I only flat iron every few months, that doesn't give me a lot of practice. However, I'm improving with each try. Below is what I did this time around.
Here are some pictures of the process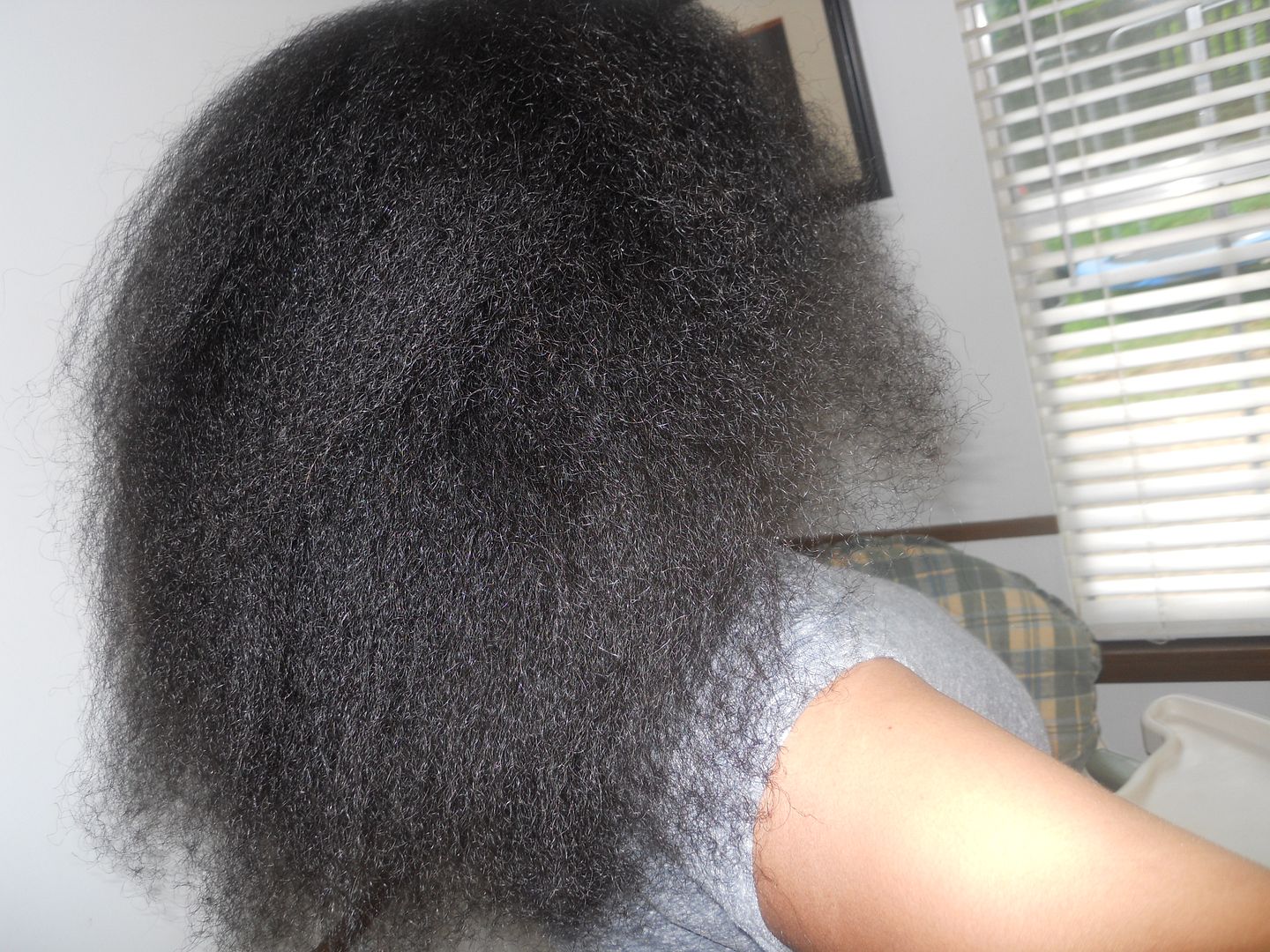 The product that I used from Garnier was just something I picked up in the grocery store. My main goal this time around was to use a ton of silicones in my products. I normally use a non- silicone deep conditioner and then use 'cones in my heat protectant or leave in. I figured I might as well use them all the way through. That was my first change.
My second was using flexi rods, which have been under my bathroom sink since Moses was a baby, to stretch out the hair before blow drying it. I think the last time I straightened my hair, I did a  rollerset with an attempt to get it as smooth as possible. This time, I was just trying to stretch the hair out and get it mostly dry. It was faster than rollersetting the other way and I just wasn't in the mood.
Back to the product from Garnier. What I used is called Garnier Blow Dry Perfector Straightening Balm, Sleek and Shine.
Once I got home with it, I saw that it got ok reviews. And although it doesn't really say anything about heat protection, one of the first ingredients is
Amodimethicone
which works as a heat protectant, as do most silicones. I almost picked up a similar looking product from Garnier called
Garnier Fructis Style Sleek and Shine Blow Dry Perfector Kit
.
This stuff really put doubt in my mind. First, it said that it lasted up to 7 shampoos. That sounds like some kind of relaxer or Brazilian Keratin Treatment to me. And I'm scared to death that one day one of these companies is going to sneak some kind of relaxing agent into their products. Also, there are warnings not to use it on relaxed hair, bleached hair, and you need to wear gloves when applying it? Heck no! Something ain't right!
So I get home and read the reviews. I dodged a bullet. The reviews on Amazon are HORRIBLE! People's hair falling out, texture forever damaged. It's scary what some of these companies will put on the market. Anyway, please don't confuse what I used with that kit.
Anyhoo, here is the finished result. I have to say, it turned out nicely. I pin curled my hair to wear it down but mostly I've been wearing it in a bun.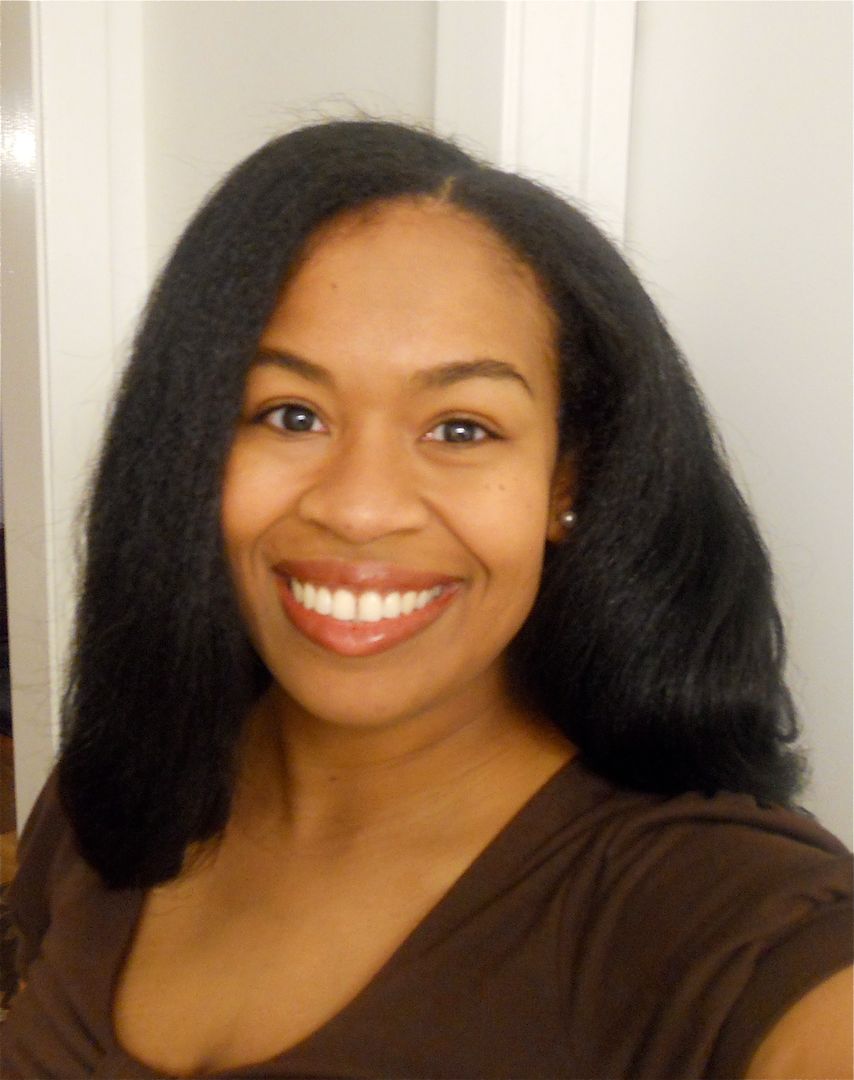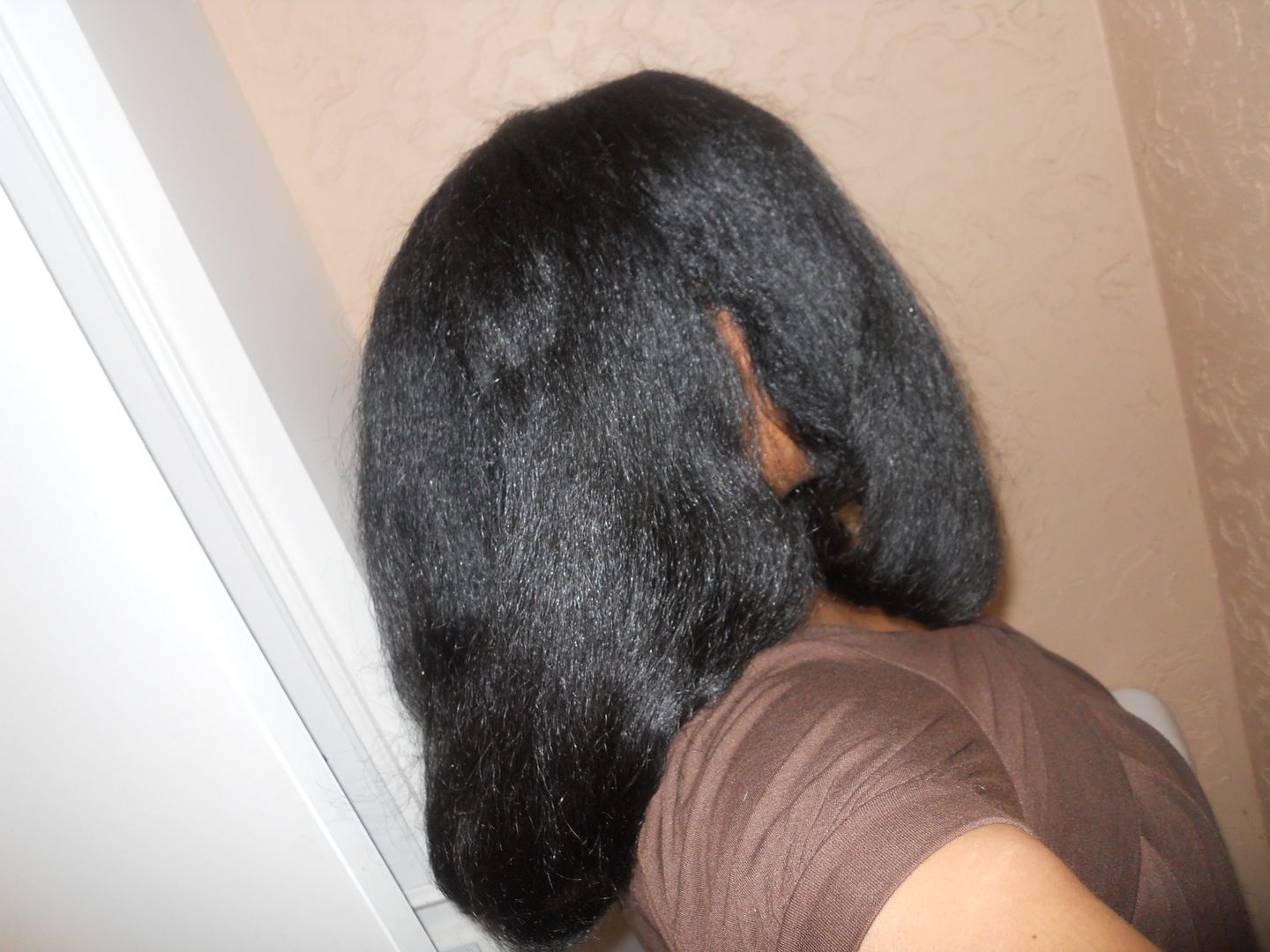 Even thought it turned out nicely, I was still a little disappointed that my hair hasn't appeared to have grown much since the last time I straightened it. Excuse me, I hadn't retained much length since the last time I straightened it. At any rate, here is my length check.
So I see a little growth. Don't get me wrong, I'm pretty happy with my length but I would love to see waist length just to say that I did it. I know that I've not been pampering my hair as I should so this is my own fault.
All I can do is try again…no regrets, right?