I love me some Shoni! This lady is insightful, unique, and has a beautiful head of hair! Check her out on her blog and YouTube. She also has a great video about why she went natural.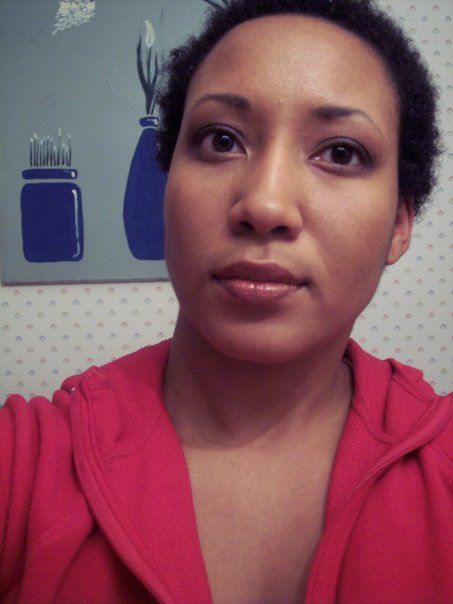 How long have you been natural? How long did you transition?
I went natural in college way back in 1997 before the word "transitioning" was common vocab, and before natural hair sites and groups existed. My change from relaxed to natural was abrupt. I decided to go natural because I was tired of being a slave to the salon, having to go back ever 6-8 weeks for touch ups, and running the risk of getting burned by chemicals, curling irons, or even over-heated hood dryers. I also developed a strong urge to feel my real texture without the straight ends getting in the way. Six weeks after my last touch-up, I went to some random salon on a weekday afternoon and just asked the barber to cut it all off. It was shoulder length at the time and I went down to a half-inch of hair. For the first several years, I alternated between TWA and locs.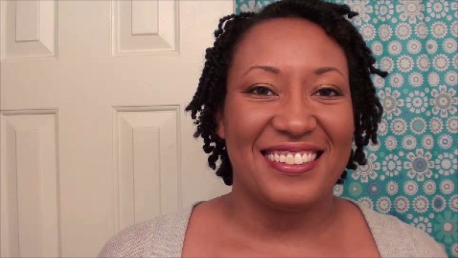 At the time, I didn't think I could wear my natural hair loose and long unless I had a texture like Diana Ross or Lisa Bonet. Fast forward to 2006 when I made the jump from locs to loose, and I've learned so much about ways to care for my hair. I love my natural hair!
What have been your biggest obstacles to overcome?
Immediately after that first big chop, I felt an odd mix of elation and anxiety. On the one hand, I was thrilled to have taken the plunge, so to speak, and I really liked the way my little fro brought out my facial features. It made me feel unique and forced me to stop hiding behind my hair. But on the other hand, I was overly very concerned with the opinions of others — parents, friends, potential boyfriends, hiring managers, etc. So my biggest obstacle, without a doubt, was overcoming the fear and moving to a place of truly being comfortable with this new hair. It's an odd world when we have to become comfortable with the hair we had since birth.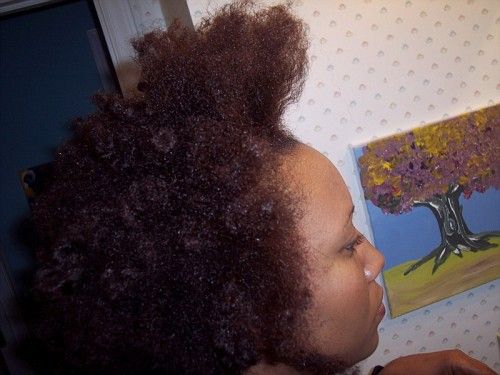 What are your favorite styles to wear?
After my chops, I absolutely loved wearing my hair in a tiny little afro. It's so EASY! But now that my hair has grown out, I am a huge fan of creatively sculpted updos — the type which could look different depending on the day and where I place my bobby pins. Twists outs are cool, but I find I can do more with banded stretched hair.
What are your favorite products?
Tough question! As much as I try to keep it simple under my sink, I have a huge stash of great products right now. At the foundational level, raw organic shea butter and aloe vera gel are my must-haves for day-to-day styling, plus I combine them to use as a face moisturizer. For cleansing, I typically use either Chagrin Valley shampoo bars, Dr. Wood's liquid black soap or I co-wash with Suave Coconut conditioner. As a product reviewer for NaturallyCurly.com, I was recently introduced to Sunny Isle JBCO's whole line of products, and I really like all their stuff. For conditioning, I typically use SheaMoisture Deep Treatment Masque as a leave-in. I style with DTM or use some combination of Oyin Handmade Burnt Sugar Pomade, Kinky-Curly Curling Custard and something buttery.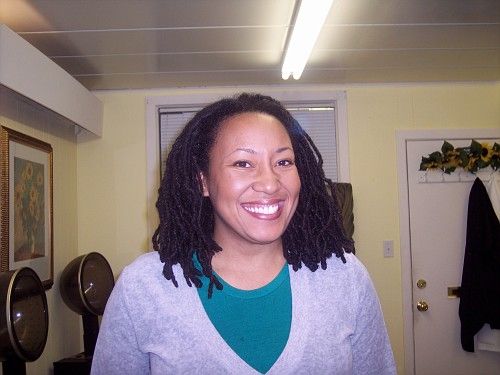 Any advice for the newly natural ladies out there?
Wear your God-given natural hair with confidence. Use all the resources at your disposal, such as blogs, YouTube, meet-ups and message boards, to help you in your journey. Remember, this is not meant to be a sprint, but rather a lifelong marathon toward healthier hair and an overall improved lifestyle. Keep going, keep learning, and do what works best for you. Even if the whole world is telling you avoid plain 'ol hair grease, if it works well for you, you should do it!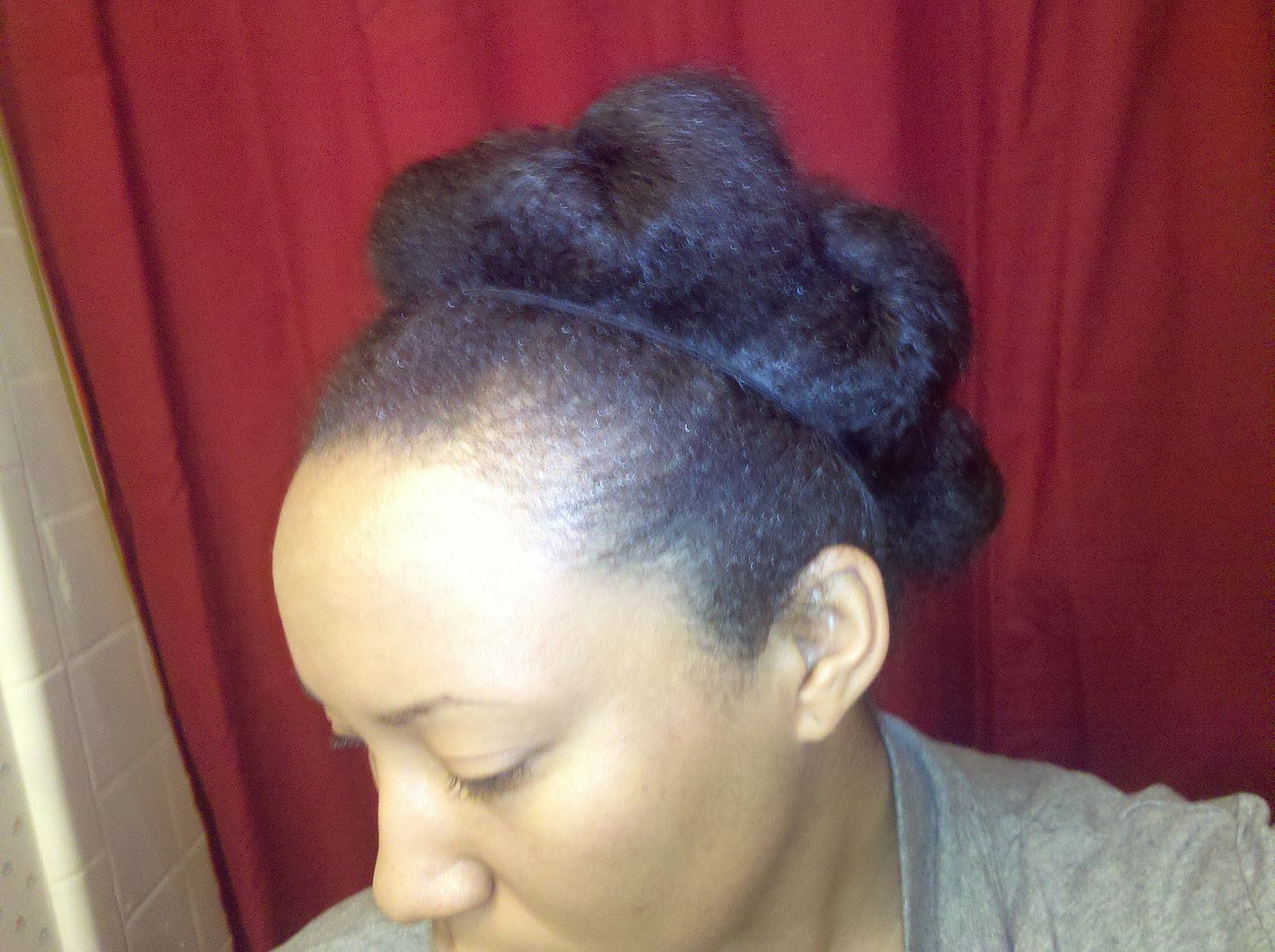 Comments
comments
Powered by Facebook Comments