I've got a free Vaseline Spray & Go Moisturizer up for grabs! To enter, post your favorite skincare tip in the comments section. You must be a subscriber to Newly Natural to enter (either through Facebook, Feedburner, Twitter, etc). Please read the disclaimer section before entering. Contest ends tomorrow at noon CST.
More info about Vaseline Spray & Go:
Vaseline Spray & Go Moisturizer is a quick and convenient continuous spray lotion that moisturizes deeply and absorbs in seconds so you can put your clothes right on. Skin will feel instantly soft–not sticky or greasy. To apply, simply hold the can four inches from your skin and spray up one leg and arm, switch hands and spray down the other side and finish by quickly rubbing in. The Total Moisture formula of Vaseline Spray & Go Moisturizer contains pure oat extract and leaves skin feeling healthy and soft.

Continuous Spray Body Lotion

Unlike traditional bottled lotions, Vaseline Spray & Go Moisturizer comes in a contoured aluminum spray can with a twist-lock button for quick and easy dispensing. Compressed air produces a targeted, continuous spray about the width of a woman's wrist for fast coverage. The fast absorbing formula absorbs into skin with a few quick rubs so you can put your clothes right on and get on with the day.

Multilayer Moisture Complex

This continuous spray lotion contains an effective multilayer moisture complex and leaves skin soft without the grease.
Below are some pictures from Vaseline Spray & Go sponsored STRUT, The Fashionable Mom Show at Mercedes-Benz Fashion Week at Lincoln Center.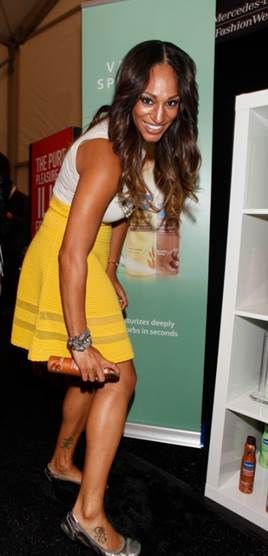 Alexis Stoudemire, wife of New York Knicks Amar'e Stoudemire, applied Vaseline Spray & Go Moisturizer moments before getting dress to strut the runway for the Amar'e Stoudemire foundation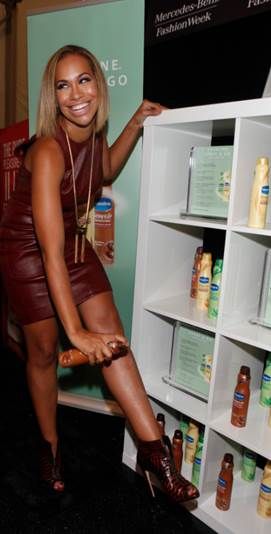 Amber Sabathia, wife of New York Yankees CC Sabathia moisturized with Vaseline Spray & Go Moisturizer before strutting down the runway on behalf of the PitCCH In Foundation
Comments
comments
Powered by Facebook Comments