Thanks to the beautiful and stylish Nneka for sharing her natural hair story! You can check her out at her blog Darker than Brown. She's also got a Facebook and Twitter. Annnd if you're lucky enough to be in the New York area you can check out her meet up group.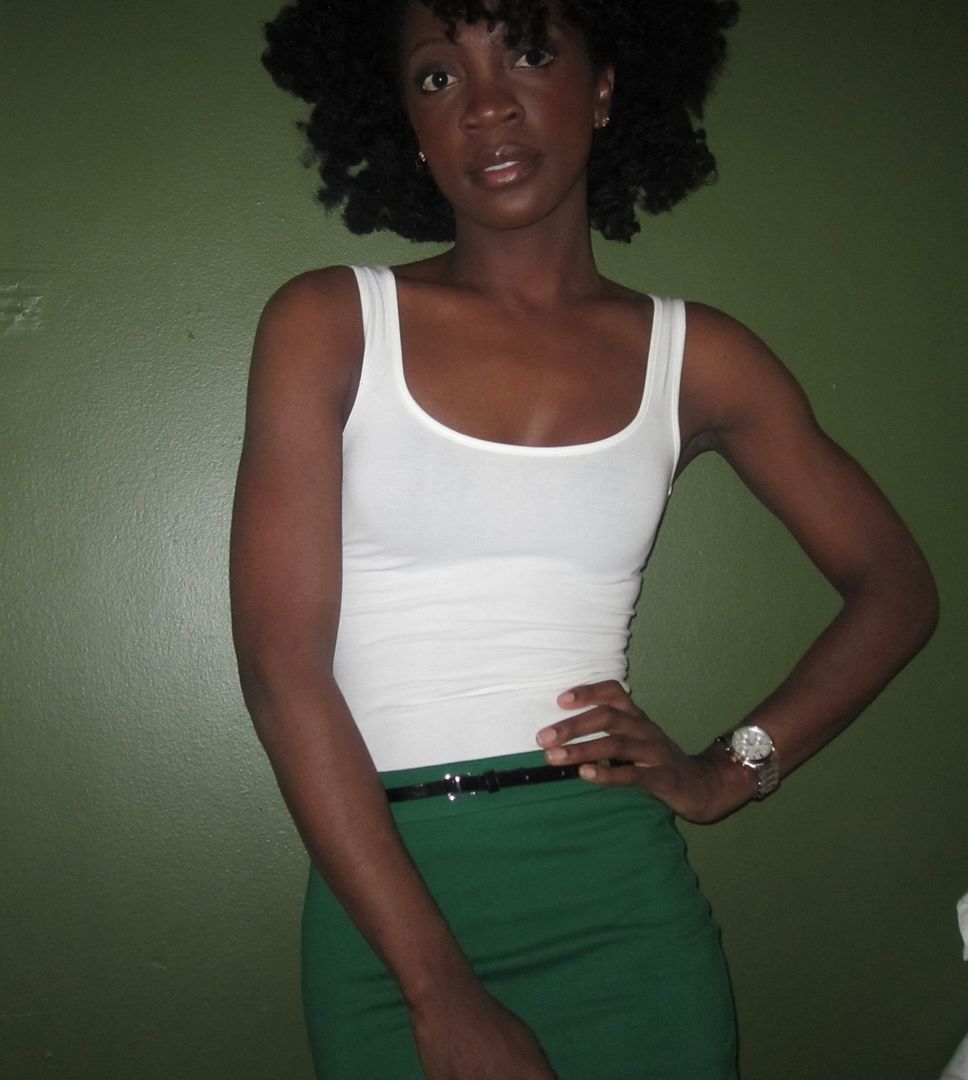 My name is Nneka and I am the owner of Darker Than Brown.  I reside in the lovely state of New York, and wouldn't want to be anywhere else. I am currently, on my second natural hair journey, and I've never been this content. The journey started with healthy hair, and gradually went to healthy diet. Other than that, I'm just like you all out there, happy some days,and sad on the others.
Kcurly: How long have you been natural?
First let me share that this is my second time going natural.The first time lasted, no more than a year and a half.  This time around,  I am approaching my three year anniversary  in May (maybe June, or July).  My journey wasn't planned, so I don't have a specific date.  I sure wish I did though, so I could have that special day to celebrate like all the other ladies do. I didn't start this journey because I hated perms. I was one of those people, who heard the ramblings about the possible dangers, but still got my perms. I am not anti weave, and  I did not do this to embrace anything (myself, my heritage).
Honestly, I stopped perming my hair because I saw it as a waste of money. I wore weaves every day, minute and second, and figured it made no sense perming hair that was always hidden. My mother says I am the cheapest person she has ever met, and she may be right! Who knew then, that I  would end up on this fantastic journey.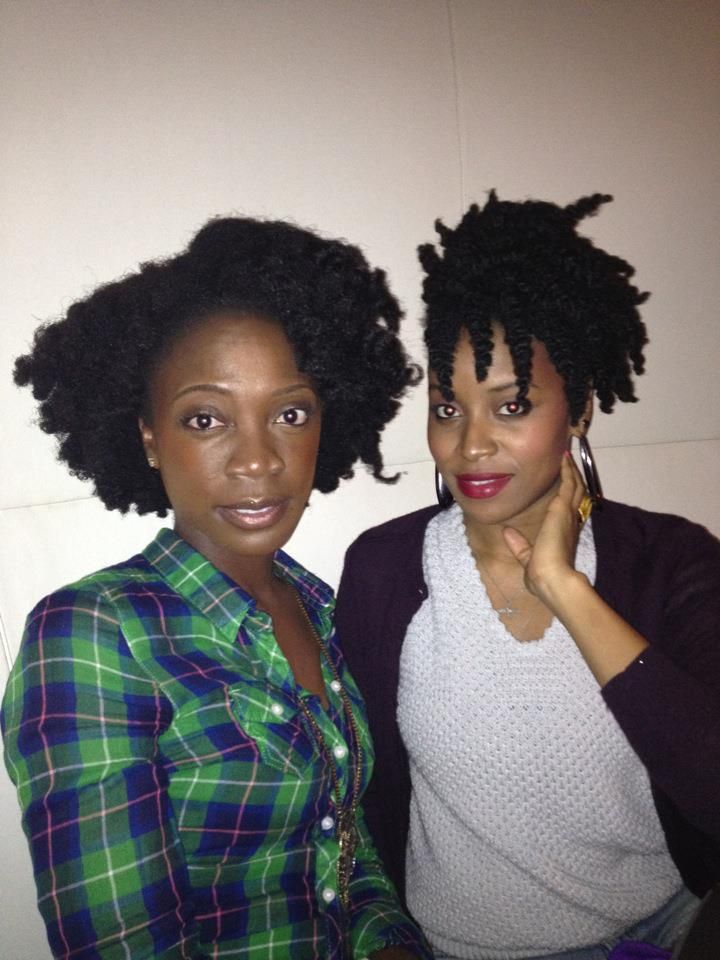 Kcurly: What have been your biggest obstacles to overcome?
I have had two main obstacles to over come, myself and breakage. Every forum, blog  and Youtube video  I watch/read,  all have women who love and  seem to embrace their natural hair instantly.  After a year and a half, I stopped wearing weaves and wanted to give wearing my own hair a try. I was fearful of what others would think. I had it in my head that this unkempt hair was not to be seen outdoors. So I wore a hat, literally everyday and everywhere.
One day a six year old asked "why do you always wear that hat", and all I could think of was "I like it". However I didn't like the hat, and that had me thinking. I credit the Darker Than Brown meet up group with  helping me find the confidence I needed to proudly wear my hair. I am the owner/host so I felt I HAD to come with my hair out. At every meet up the women wear their hair so  proudly.  Then my new arrangement was to wear my hair out once a month for the meet ups only! However before you knew it,  I threw the hat away, and it's been me and my hair ever since. My second obstacle is breakage, it has been a my Achilles' heel! No matter how I try, or what I do it is there. Very often I ramble on my blog about it, I should rename  it the "Breakage of Darker Than Brown".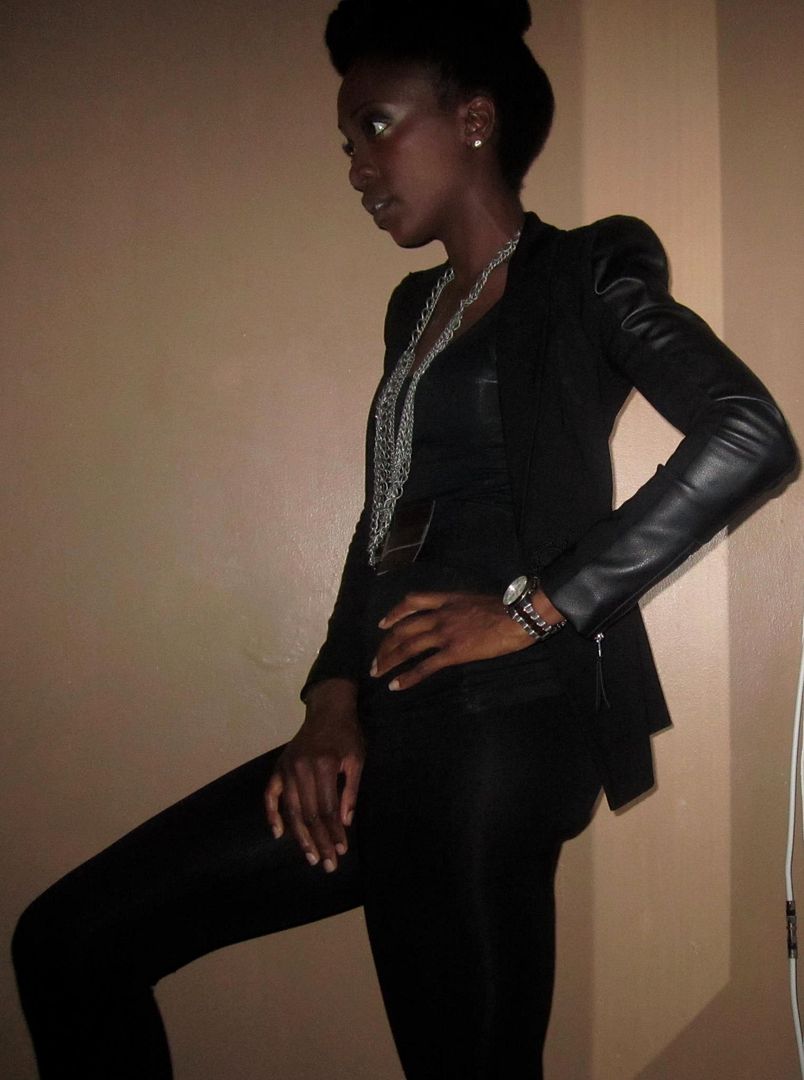 Kcurly: What are your favorite styles to wear?
My absolute favorite style to wear right now is a flat chunky twist, with curled ends. I set flexi rods on the ends, to get the curled look. The results are always big fluffy hair, and if the weather cooperates, I walk around all day with it. The reason I love this style, is it frames my face nicely. I also wear a lot of  updos, my dream is to one day achieve a great pompadour. However for now I like my old fashion pin a tuck styles.
Kcurly:  What are your favorite products?
The funny thing is the products I use now are all different, from the start of my journey. Hopefully, these are here to stay. My hair adores all the products I am about to share. However, due to cost or convenience I am not able to use them all regularly.
Favorite shampoos: I prefer to use bentonite clay to clean my hair. However most times laziness takes over, and I grab a bottle of shampoo (Giovanni or Shea Moisture). If I could get my hands on a few bentonite clay bars I'd be in heaven!
Deep conditioner: If only I was a rich girl! I swear i'd never be without a bottle of Jessicurl Deep Treatment. Since I'm not a rich girl I use Shea Moisture Deep treatment mask (honey & olive oil added), or ORS deep replenishing treatment.
Rinse out conditioner: I use  Mill Creek Keratin conditioner once month. Other than that I think rinse out conditioners are a waste of money.
Leave in conditioner: I am flexible here, many time I use one of the deep conditioners as a leave in. The Jessicurl deep treatment is also great as a leave in too! Other times I use Shea Moisture restorative conditioner, Giovanni direct leave in, or some Garnier Fructis Sleek & Shine.
Kcurly: Any advice for the newly natural ladies out there?
In the beginning of this journey, I focused my whole world around natural hair. Take my word and don't over do it, because  I was surely obsessed! After a while the newness wears off and then you will figure out if you are on this journey for the long run. I'm glad to say I am!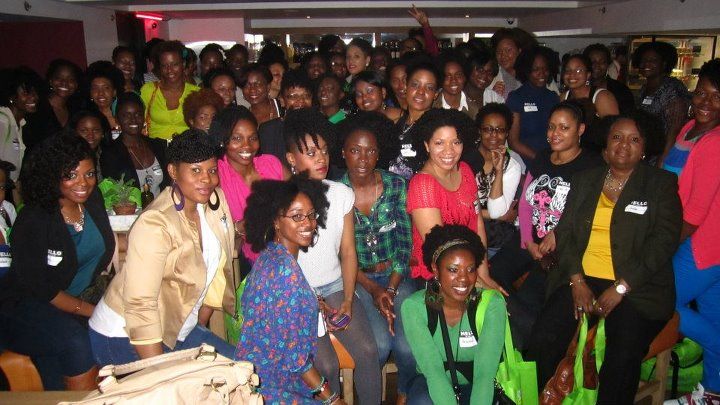 { 2 comments }