Email from Ashley: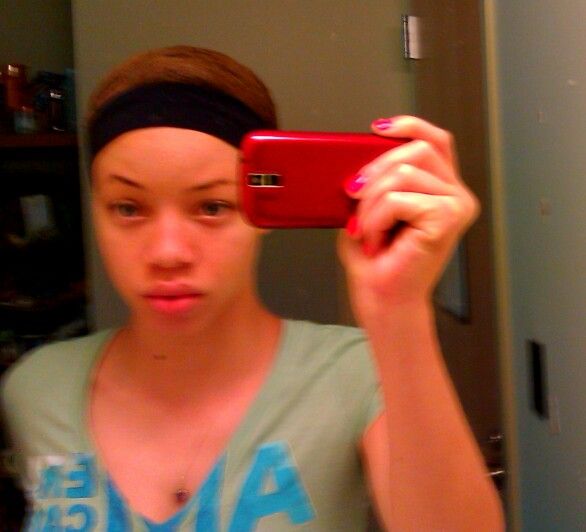 Hi kcurly, Im ashley (age 18) and I am thrilled to be going natural. The problem is, I dont know what protective styles to use because I'm sooo self conscious about my forehead! It may sound a bit miniscule to you or even absurd but my forehead is what's holding me back from embracing the true look of my natural hair. Do you have any suggestions??

Through my research, most of the styles I've seen have the forehead exposed…and that really scares me. Perhaps the solution is to just get over it, and embrace my forehead…lol. Please help. So far, I've been using Carols Daughters hair products and Cantu Shea Butter products. Attached is a picture of how I've been wearing my hair.

p.s. I didnt do the big chop, my relaxed hair was cut into a short style.
Ashley,
Yes, ma'am, you have the solution.
Embrace your face. People get mad when I say that, but your forehead is a part of your face. I did a post on loving your forehead awhile back:
What do I see in this picture? A beautiful young woman. I don't see a conehead forehead
It's funny how we try to hide behind hair. Hair should be something that frames our face, not hides it.
{ 8 comments }