It was so much fun watching the competition last year and I can't wait to see what this year brings. It's not too late for you aspiring natural models to throw your hat in the ring. The prize/modeling opportunity is mentioned below. Enjoy!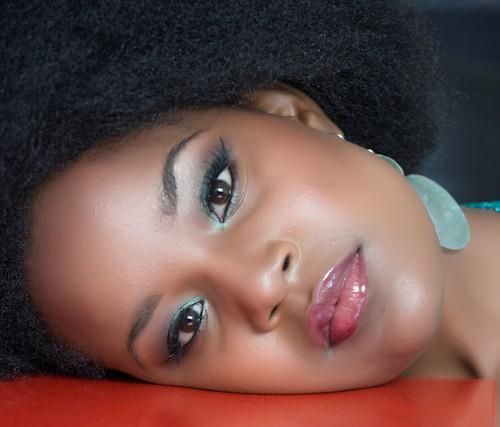 An Iman Cosmetics Makeover,
$1.000 in Cash, Going Natural Hair Care Products and more
Out of hundreds of beauties, only ten will compete for the shoot with Iman Cosmetics, $1000 in cash free Going Natural Hair Care products and a whole lot more. All this takes place online in one of the fastest growing social communities today; going-natural.com.
The annual pageant, also known as Miss Nappturality can best be described as America's Next Top Model meets American idol on the World Wide Web.
The competition offers aspiring models a chance to expose their beauty while taking their natural talents to the next level. An advanced I-community will decide which one of the beauties deserves their vote and who they will promote via their social media network "like-buttons."
Companies interested in benefiting from the ever growing organic promotion via social networks can apply for sponsorship. In search of endorsements the competing models are eager to feature sponsored items in their photos uploaded to Going Natural's social community of nearly 25.000 members.
America's Next Natural Model aims to promote the beauty of Natural hair but also to add an additional dimension of diversity to the world of beauty says organizer Liong-A-Kong. The author of Going Natural How to Fall in Love with Nappy Hair continues, "The world is missing out on the beauty and uniqueness that African hair naturally offers and I am eager and exited that this pageant exposes some of the unknown possibilities."
Miss Nappturality's 4th season starts in January of 2012 and lasts eight weeks. The Deadline for models to apply is Dec. 18, 2011. Companies interested in sponsoring can call 7183952537. For more info, visit Going Natural.com.
{ 1 comment }