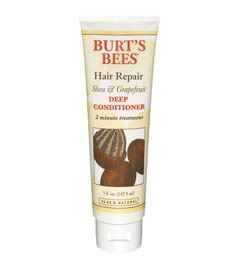 Product name:Hair Repair Shea & Grapefruit Deep Conditioner
Company name: Burt's Bees
Ingredients:water, cetrimonium bromide, cetearyl alcohol, sucrose laurate, glycerin, honey, butyrospermum parkii (shea butter), glucose, betaine, citrus grandis (grapefruit) seed extract, citrus aurantium dulcis (orange) peel oil, citrus medica limonum (lemon) peel oil, citrus tangerina (tangerine) peel oil, citrus aurantifolia (lime) oil, zingiber officinale (ginger) root extract, citrus reticulata (tangerine/petitgrain) leaf oil, acacia senegal gum, polysorbate 60, glucose oxidase, lactoperoxidase
Price: 8.00
Scent: Light grapefruit
Purchased from: Walmart, Target, Burt's Bees
Review:
I was pleasantly  surprised to see a HUGE Burt's Bees section next to a HUGE Giovanni section at my local Walmart. I hovered over the Smooth as Silk before I thought to see if BB had a DC. I was a little hesitant to purchase it, but I went ahead and put it in my cart.
It said to only leave it on for 2 minutes, but I left it on 2 hours. It went on wonderfully with a lot of slip and it just felt very smooth and milky in my hands. My hair felt moisturized afterwards and soft.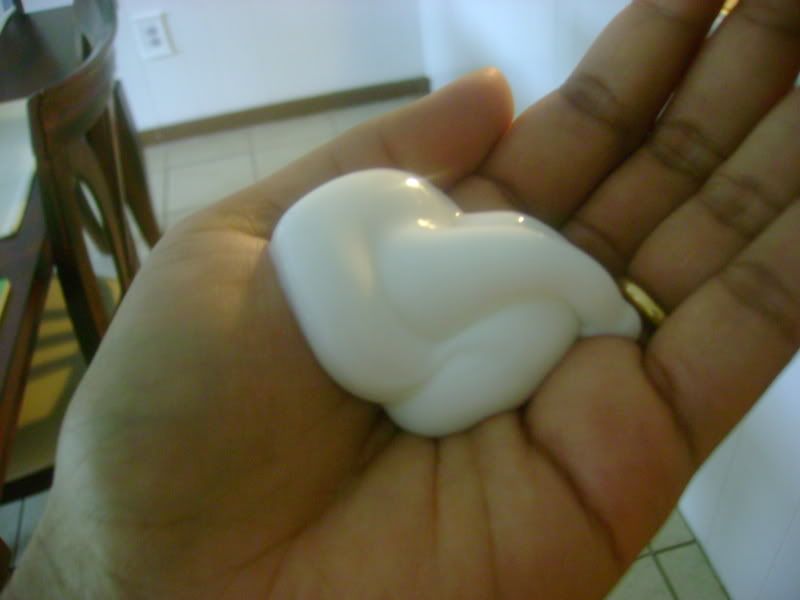 Now, as for this being a repairing conditioner…Eh, I don't know about that. It didn't make my hair feel like it usually feels after a good protein treatment. Another negative is that I had to use the whole container. I had to cut open the top to get to all of it. But it's available locally, so it will be good in a pinch.
Will I buy this again? Maybe, just to make sure the first time wasn't a fluke.
{ 6 comments }