Here's the rundown.
Hair
Yes, hair is first. I mean, let's keep our priorities straight, shall we?
For months I've been doing the same old, same old. Twists, twist out, wash, rinse, repeat. And, as ya'll know, I have no problem being in a "rut".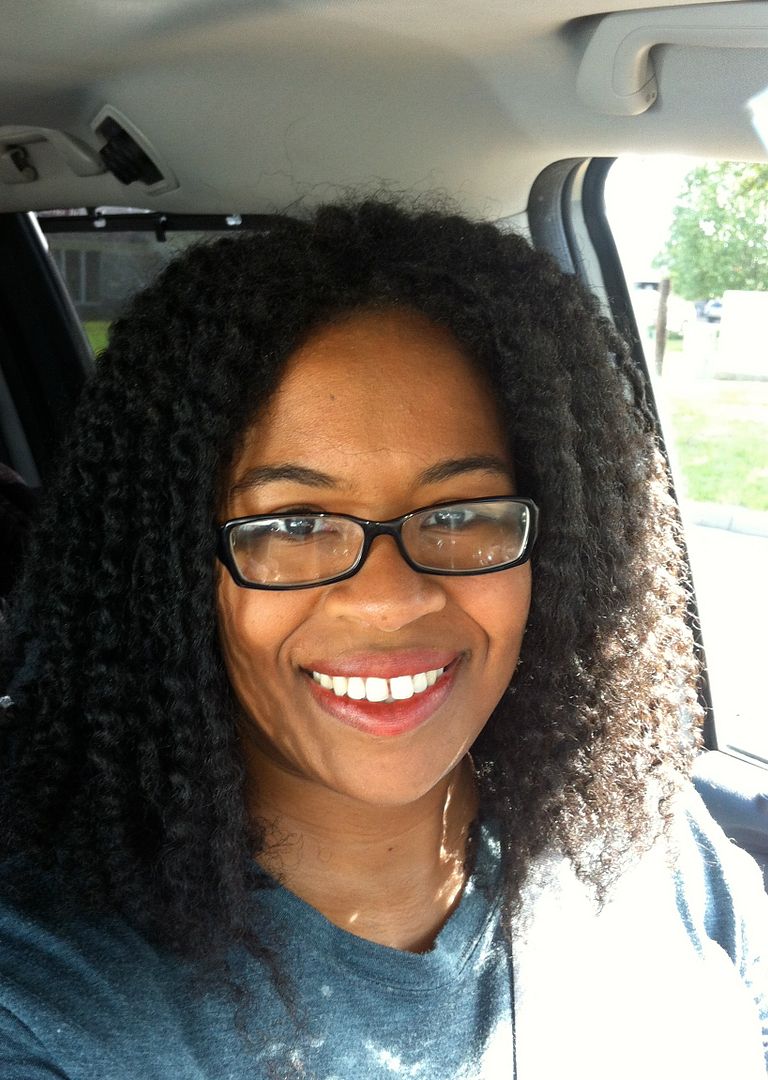 The last time I did twists, they lasted an incredibly long time. They were in for roughly 5 weeks. In that amount of time, I washed them twice (once after swimming). I mostly wore them up in a bun or some kind of updo.I loved my twists and was very happy that they lasted so long without getting too fuzzy.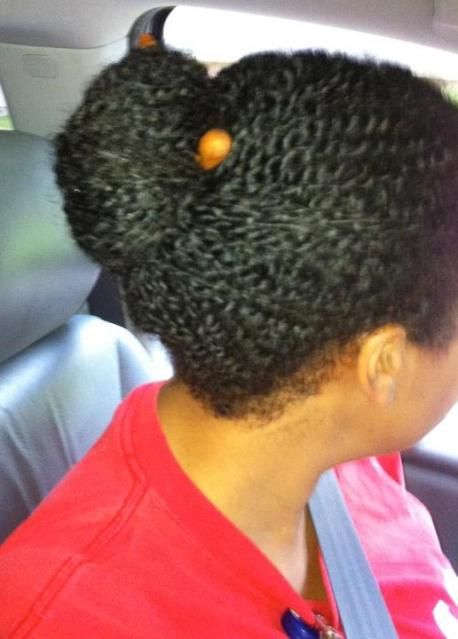 Then, insanity struck: I did a blow out and flat iron job in the dead of summer. I thought it would be cool as long as I left my hair in a bun during high humidity (which is pretty much all the time down here).
I have no pictures because right after I did my hair, I was unexpectedly splashed with a ton of water by a 5 year old.
After I felt that water on my scalp, I had a surreal moment of disbelief. There was no way I'd just spent 5 hours on my hair only to have it washed away in a few seconds.Although I'd read stories online about things like this happening, they rarely happen to me.
But it did. In addition to that, it started raining cats and dogs.
In my frustration, I did what I'd been wanting to do for a long time: refrained from cussing out the 5 year old, washed my hair, combed it out and rocked a puff.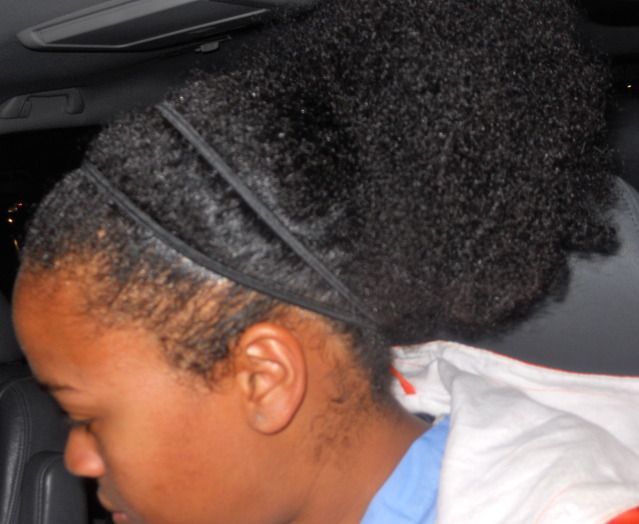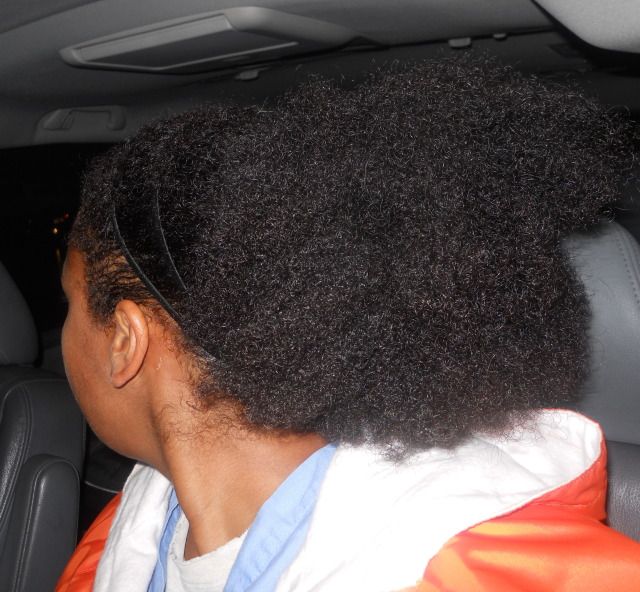 These pictures are of my puff the morning I wore it to work. It was raining like crazy so I had on my raincoat but of course my puff wouldn't fit under the hood. Haha.
Who cares though, right? That rain only made my puff look better. I've been moisturizing with a spritz, tying down my edges at night, and going about my business. I'm not thinking about single strand knots, I'm not thinking about tangles. I'm not even thinking about curl definition. I'm just enjoying.my.puff!
Family Stuff
I don't know if I've ever mentioned it here, but I started homeschooling my 5 year old son. It was a big decision on my part and something I sometimes doubted I could do, but in the end I feel it's the right decision. With the help of a local homeschooling group and some supportive friends, it's been going smoothly thus far. And no, we are not wearing long skirts and churning butter. I don't think most homeschoolers fit the preconceived notions that society has of them.
In other family news, I had an unexpected (but welcome) pregnancy in May that ended in miscarriage about a month later. After having had a miscarriage before my son was conceived, it never occurred to me that I'd have another one. How arrogant we humans can be.
I've known some women who weren't very affected by miscarriage but both times have been pretty depressing for me.  This last time was not quite  as bad, more than likely because I had my children to keep my mind occupied.
Hurricane Isaac
Thankfully, I do not live in a coastal city but we are often affected by hurricanes in my area.  During Katrina, we lost power for 5 days and had several causalities in the area. I also have a lot of relatives further south. I am humbly asking for prayers and thoughts during this time, though I'm sure we will be fine.
As I've been sitting typing this post, the wind has gone from nonexistent to strong, intermittent bursts. So I guess Isaac is about to pay a visit!
 In conclusion
Thanks for reading this long ramble and, as always, thanks for reading
Now back to hurrrrrrr…!
{ 18 comments }