Style Options
Disclaimer: Please do not use these pictures without my express permission.
If you're looking for styling suggestions, here are the many that I've tried over the short time I've been natural. These are pictures of my hair at different lengths.  If you're interested in learning how to do these styles, please check my video section or the tutorial category. If I don't have a tutorial up for the style you want, check out YouTube!
Twists
Two or three strands of hair twisted around each other
Can be done on wet or dry hair
This is a protective style and also stretches the hair out
Check out the tutorial page to see how I do my twists
Two Strand Twist (Done on Dry Hair)
Twists  (done on wet hair)
Twists (done on wet hair)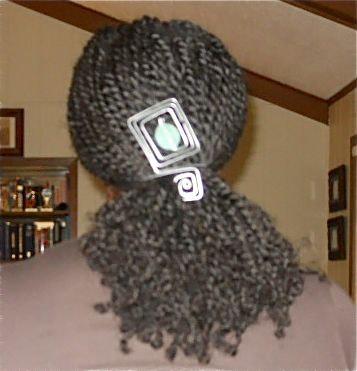 Twists (done on dry hair)
Twistouts
Formed from twists that are unraveled
Can also be a protective style
Can give hair a wavy/curly appearance, depending on size of twists
Has variation called twist n curl in which rollers are placed on the ends after being twisted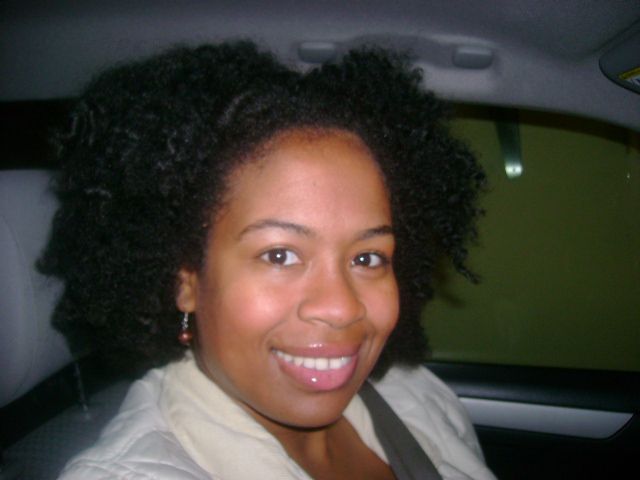 Chunky Twistout (done on dry hair)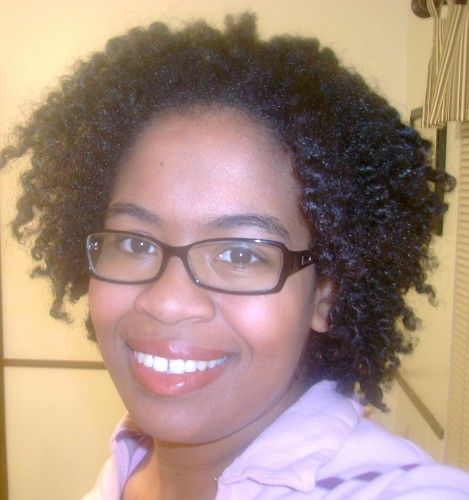 Twistout (from twists on dry hair)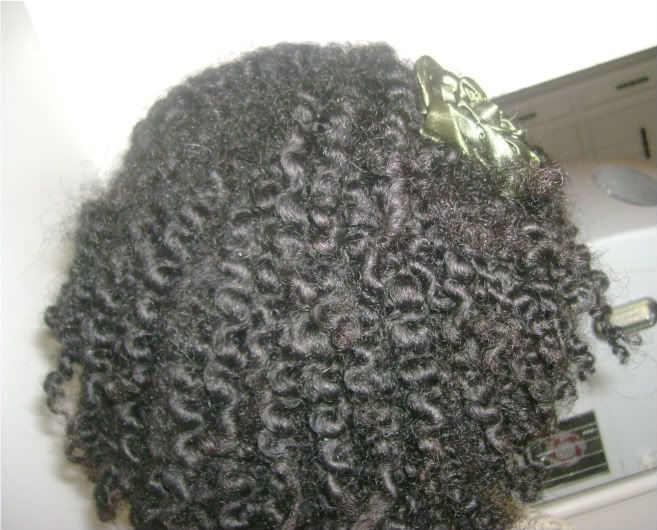 Twistout (from twists done on wet hair)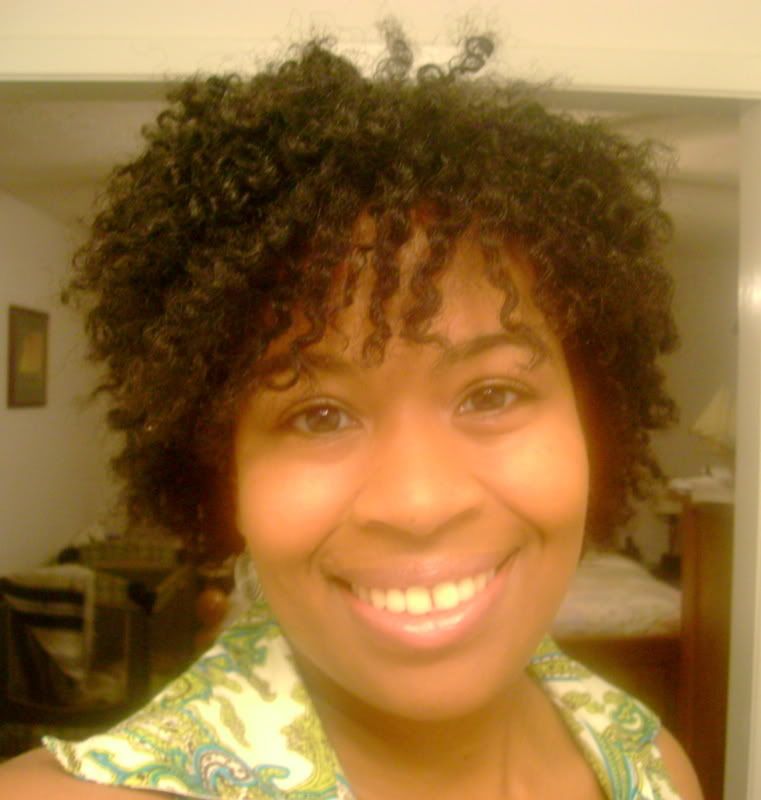 Twist out (from twists done on dry hair)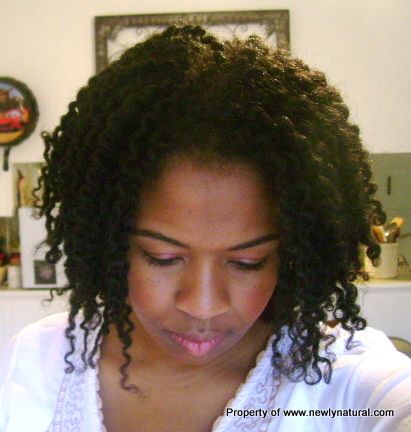 Twist out (from twists done on dry hair)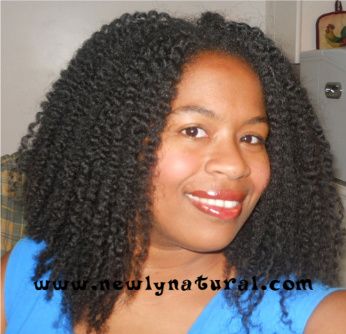 Twist out done on dry hair. The twists were worn for about 2 weeks before I undid them.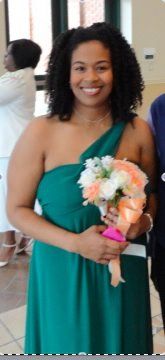 Twist out done on wet hair for a friend's wedding
Bun
Buns are the ultimate protective style. You can do them on wet hair, but I prefer to do them on stretched, dry hair. You can stretch the hair by braiding, twisting, or banding while wet, letting it dry, and then undoing it. I also like to wear my twists and twist outs in buns.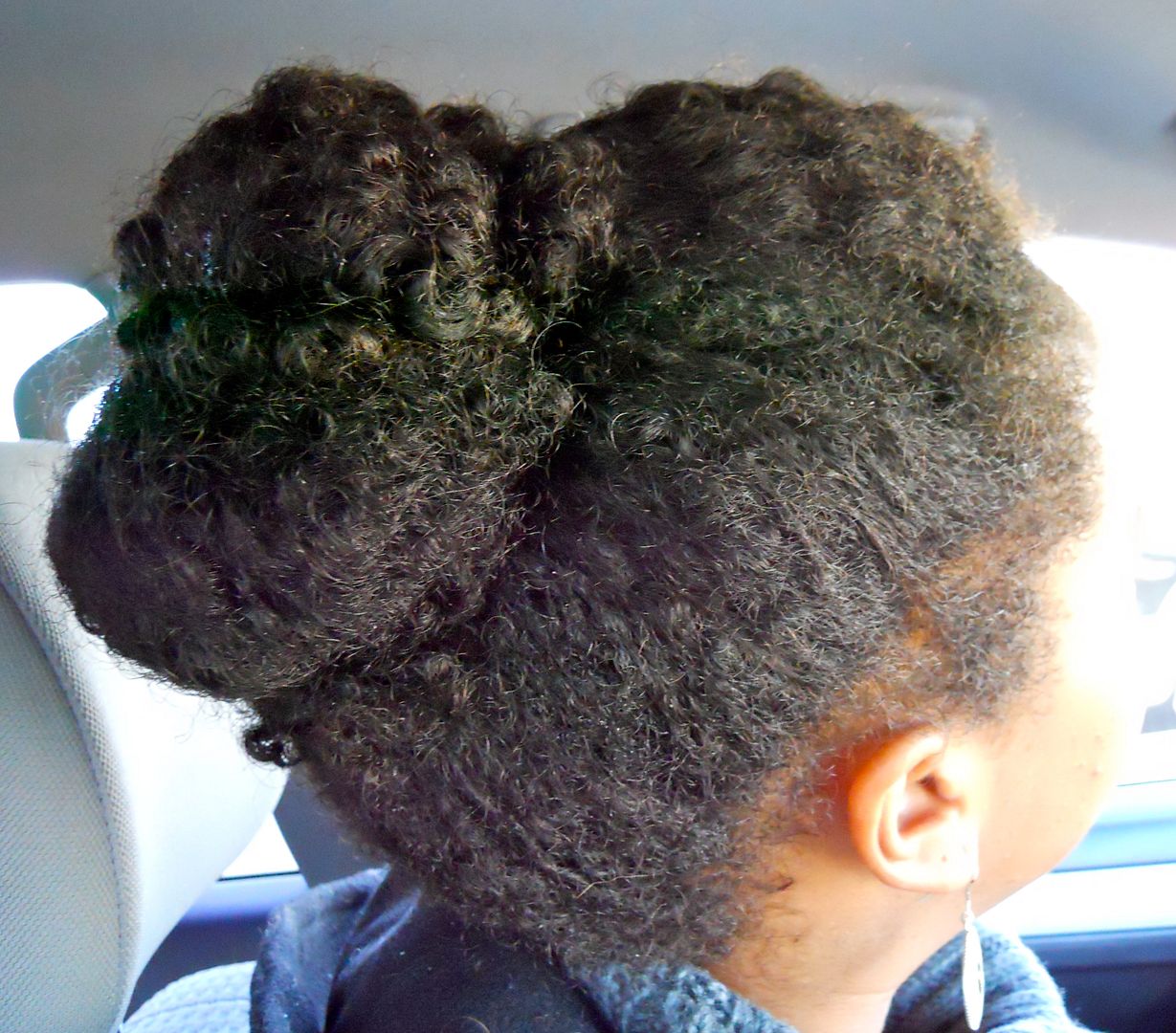 Bun done on twist out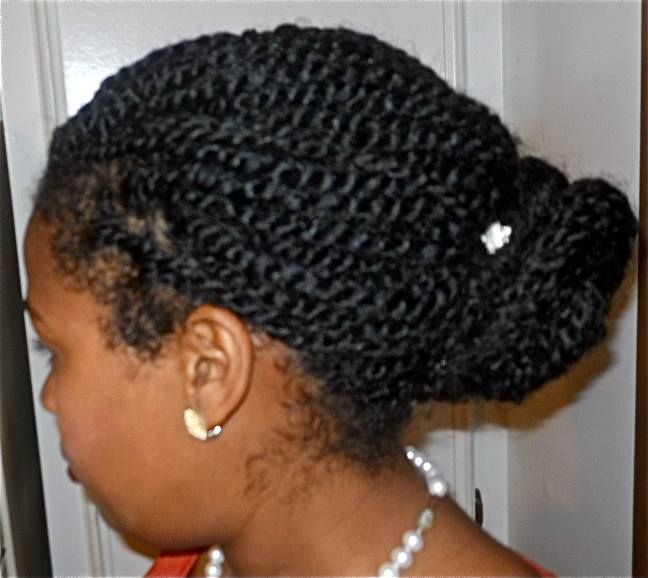 Twists put up in a bun
Wash N Go or 'Fro
Just wash and go! Applying gels and products can change the look of your hair. Wearing your hair "out" like this also increases the risk of tangles and knots. I rarely wear my hair out anymore, but it's still fun every now and then!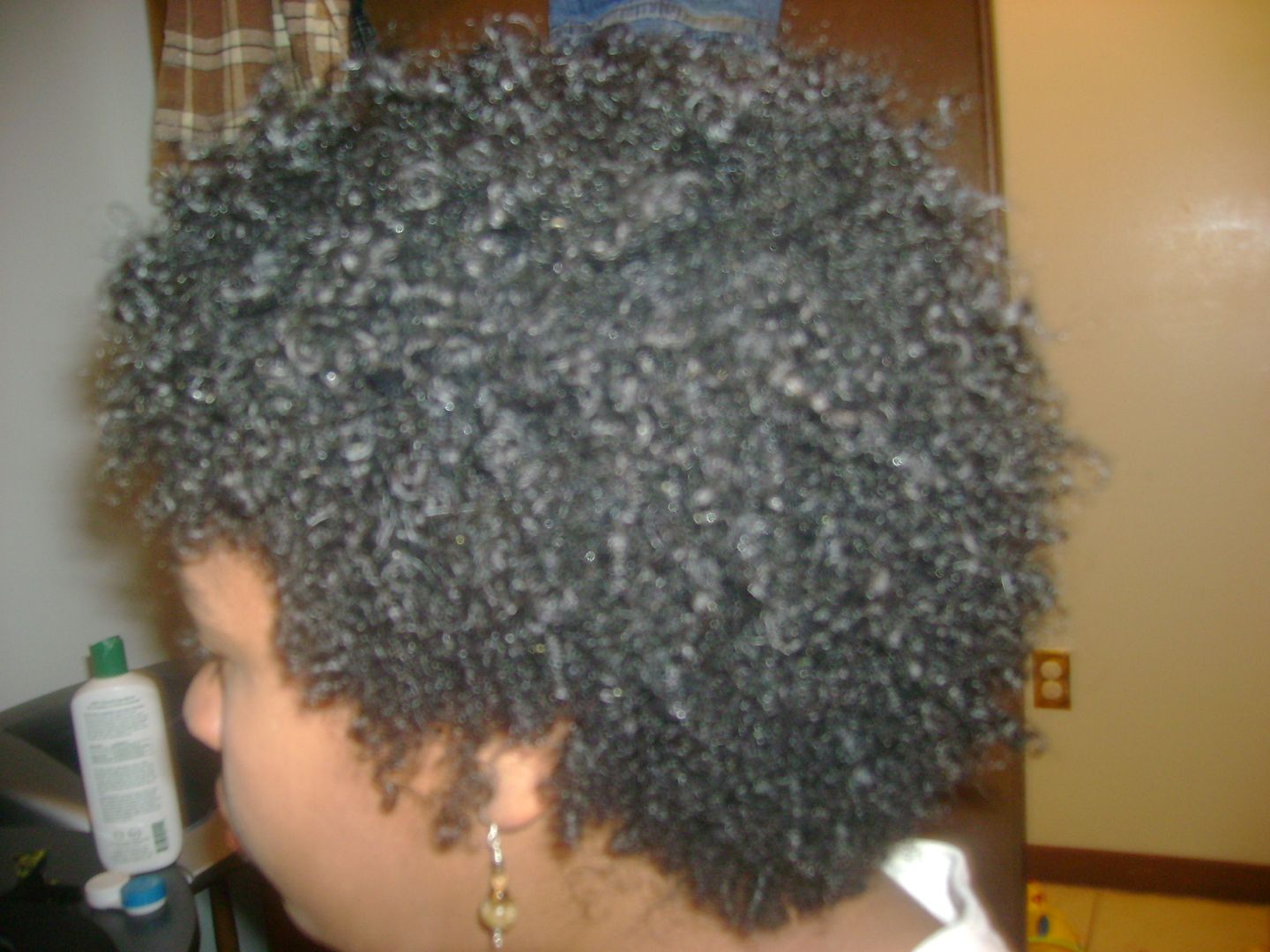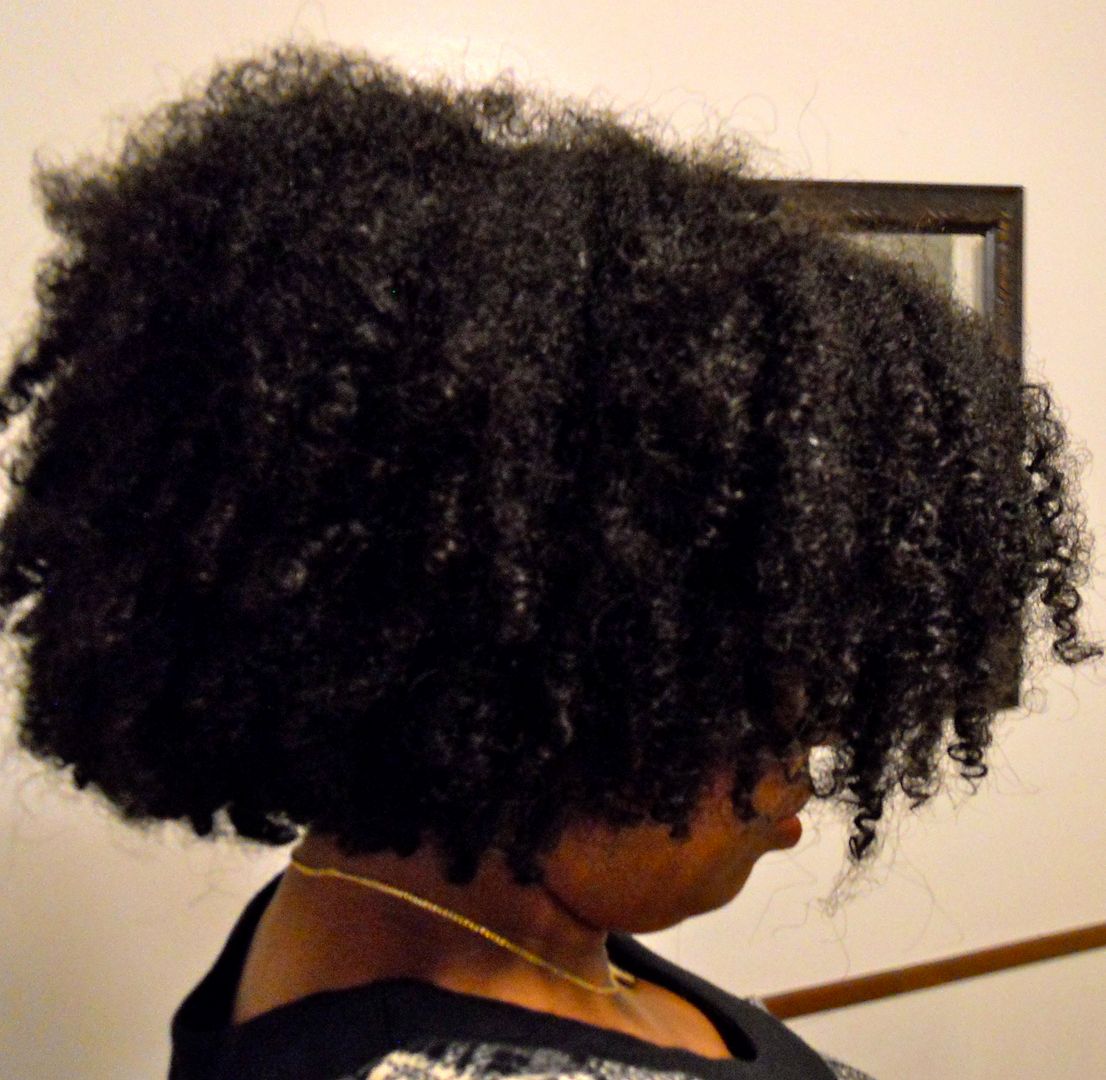 Wash N Go, lots of product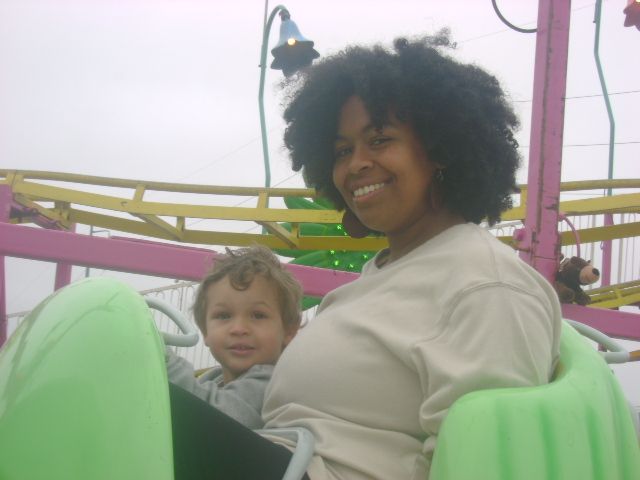 Afro, freeform
Puff
A puff, or ponypuff, is like a ponytail but with kinky hair. You will find it very difficult to pull your hair back into a ponytail after chopping but pulling the hair back will create a puff, however small or big.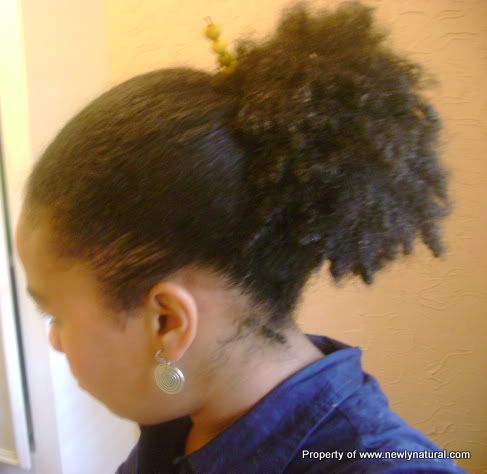 ponypuff (long enough to do a ponytail)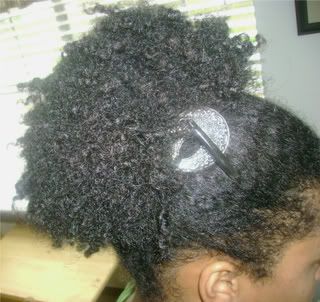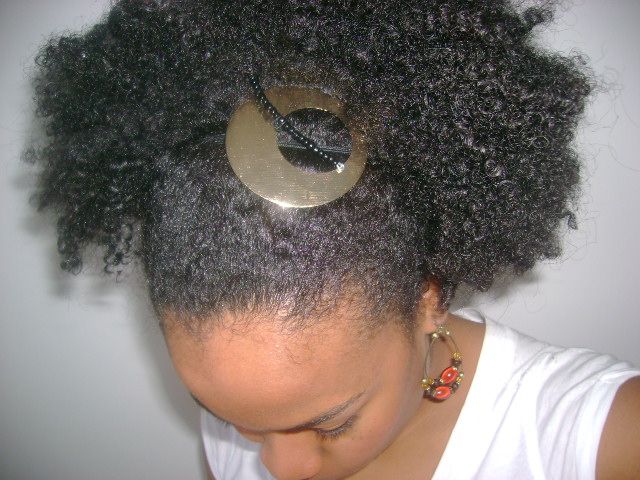 Box Braids
Braids done without extensions. Parts are often made in square shape, but I don't ever do this. These take longer to put in and are harder to take out than twists (in my experience).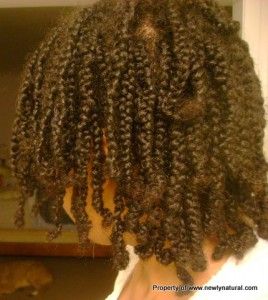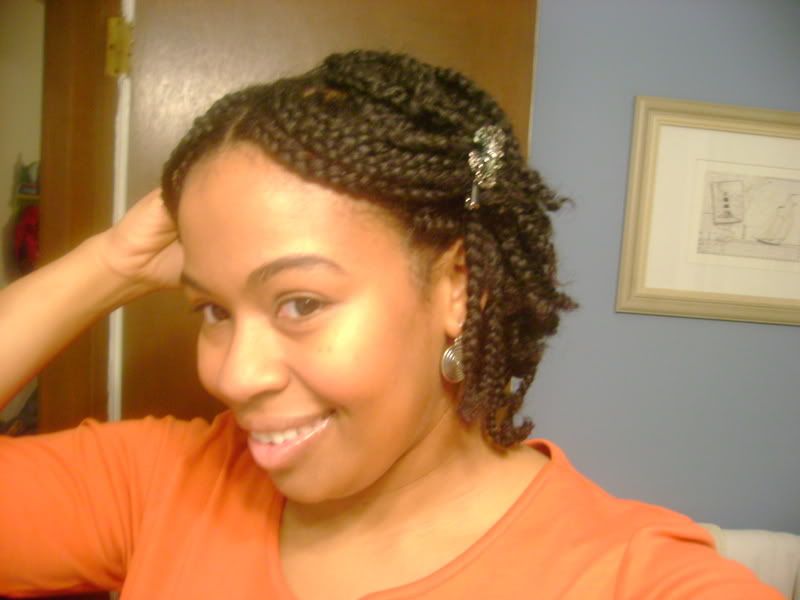 Braid out
The style resulting from braids being undone. Creates a slightly different , tighter pattern than a twistout.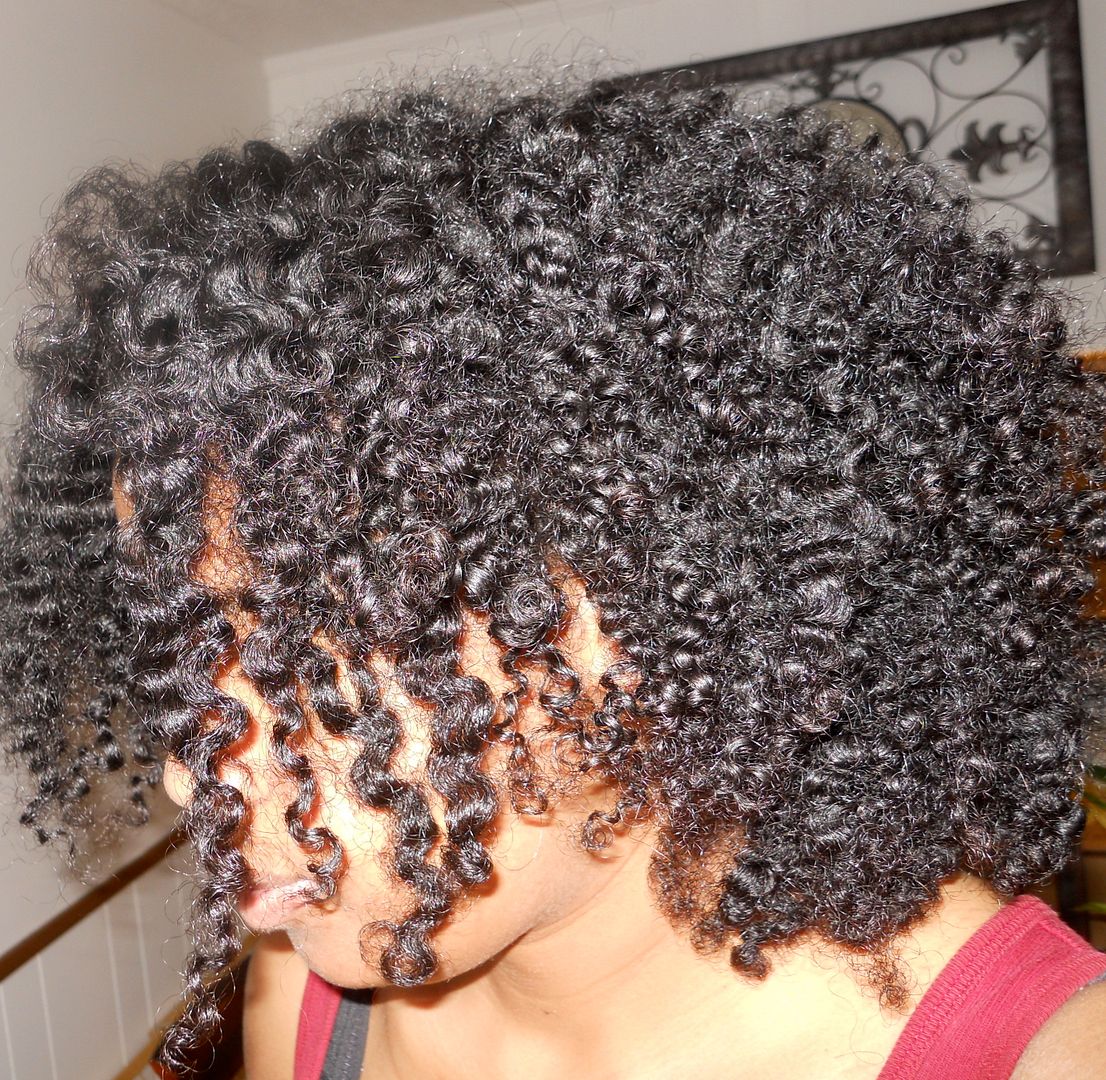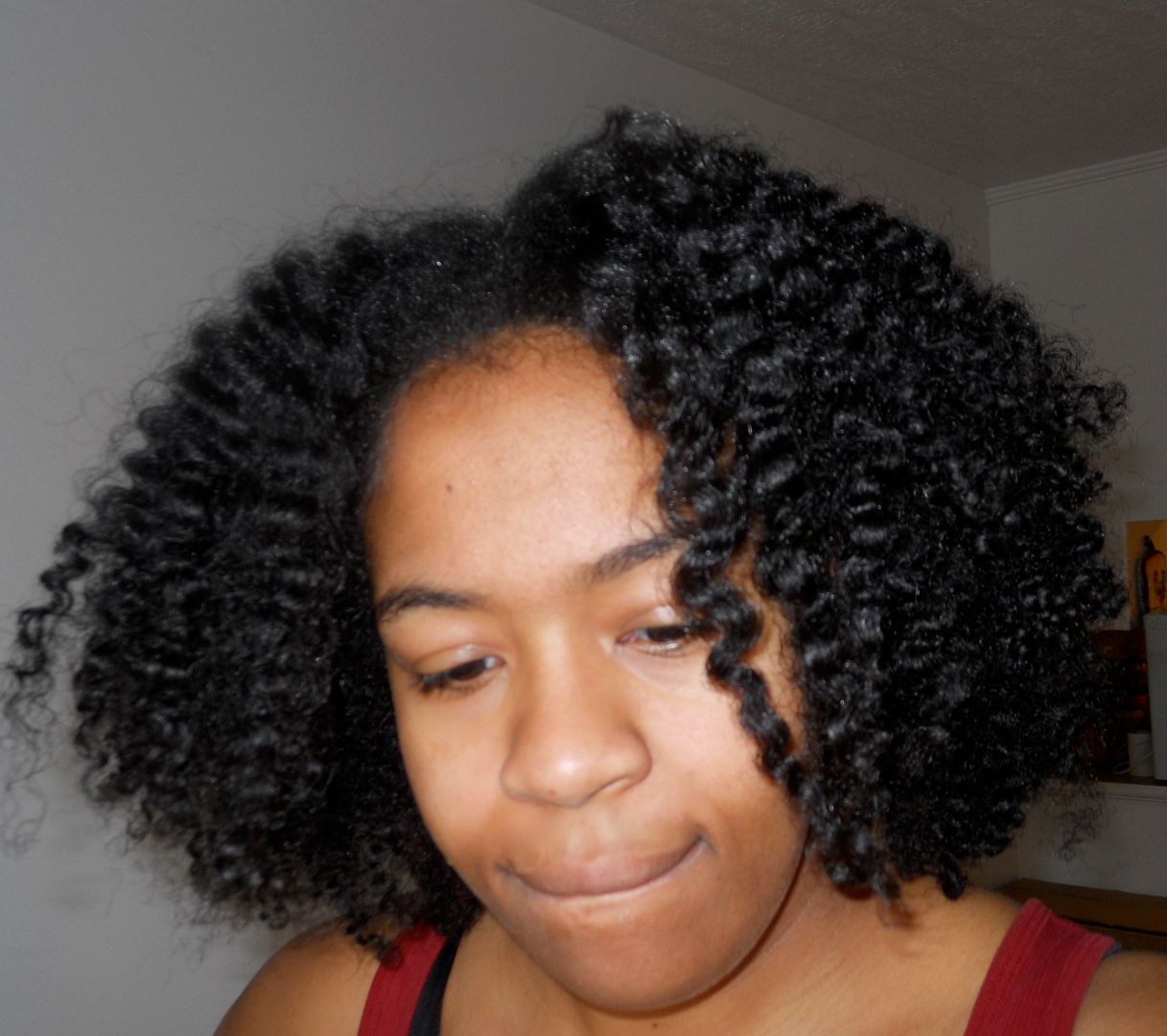 Braidout from large braids done on wet hair
Straight Styles
First and foremost, be cautious with heat styling. It can cause damage and ruin your texture, especially with no heat protectant. Having said that, I do occasionally heat straighten, usually with a flat iron set on medium temperatures.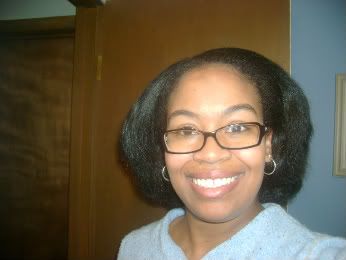 My first flat iron job on natural hair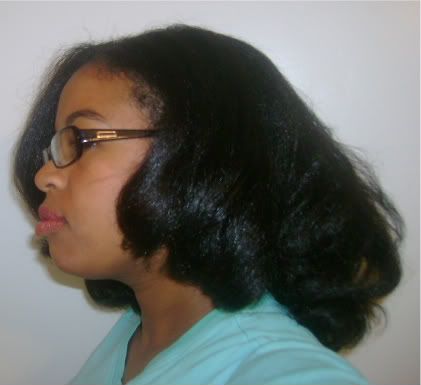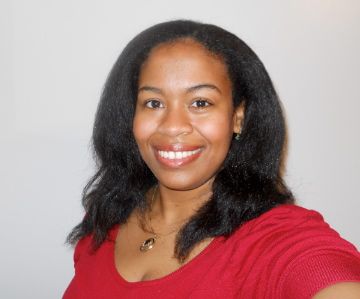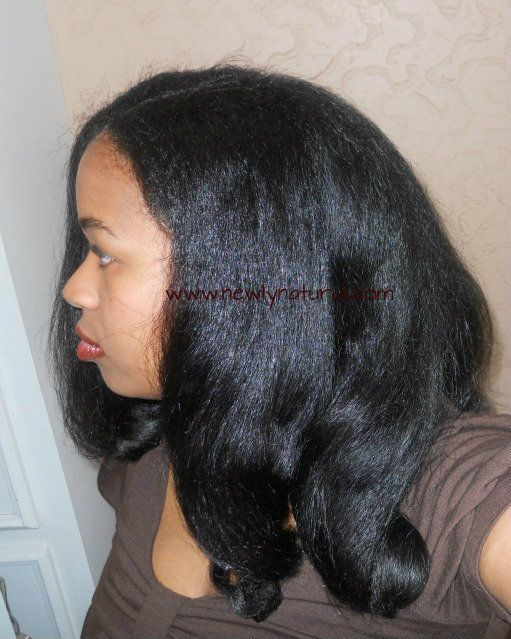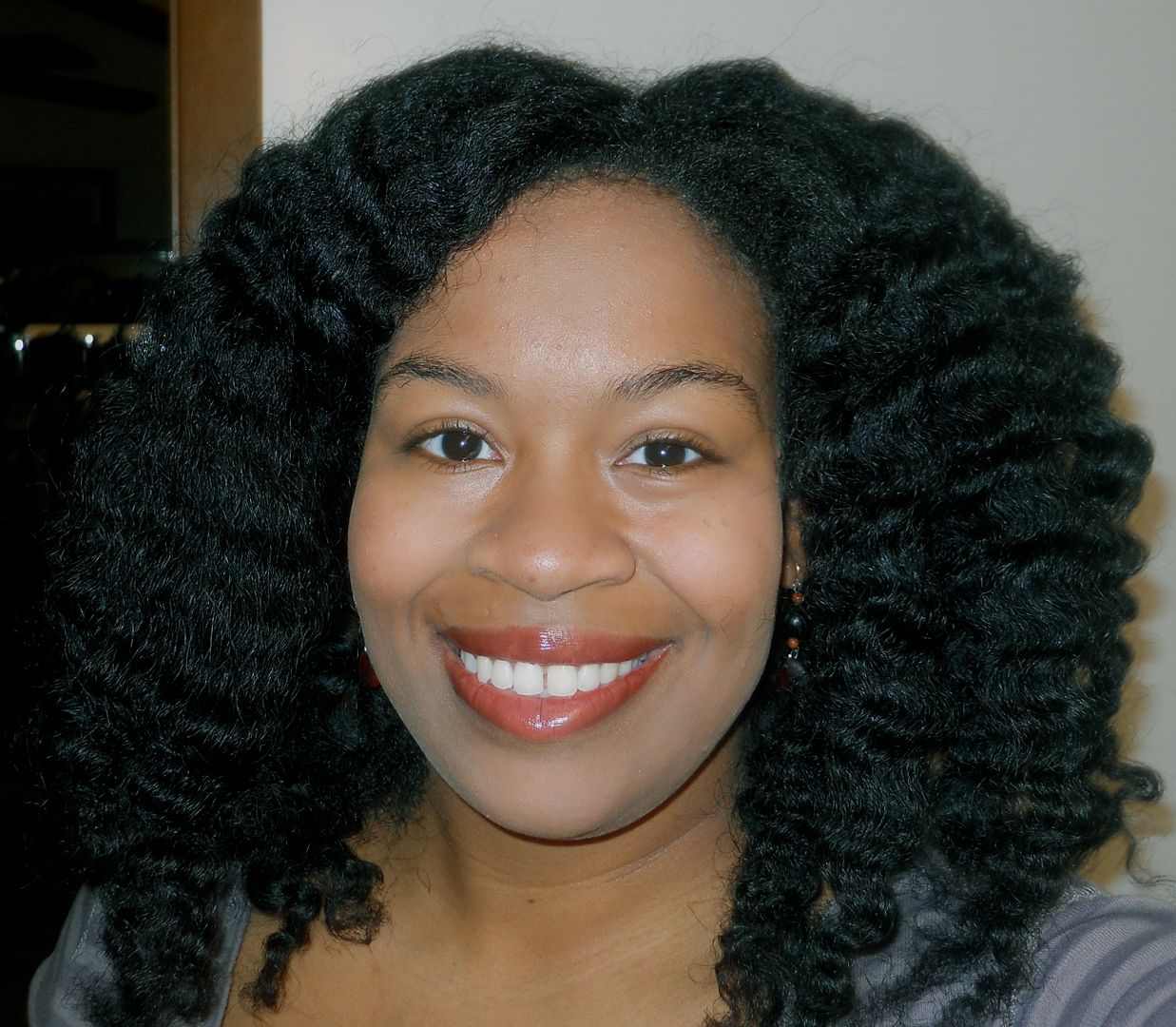 This is a braidout done on flat ironed hair that reverted.
Bantu Knots/ Knot Out
This is a style I'm still pretty much a novice to. I've only done it once or twice and loved the results. The knots themselves make a unique protective style. Take them out and you have a beautiful pattern.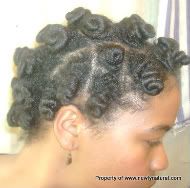 Bantu Knots
Bantu Knots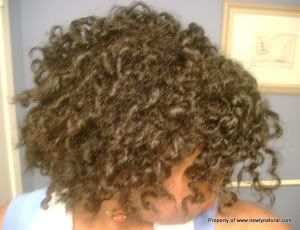 Bantu Knot Out (knots undone and briefly twisted)
Banding
Banding is stretching the hair out using rubber or ouchless bands. I do this before putting in twists and also a bun. Be careful! The bands may dry your hair out if you're not careful!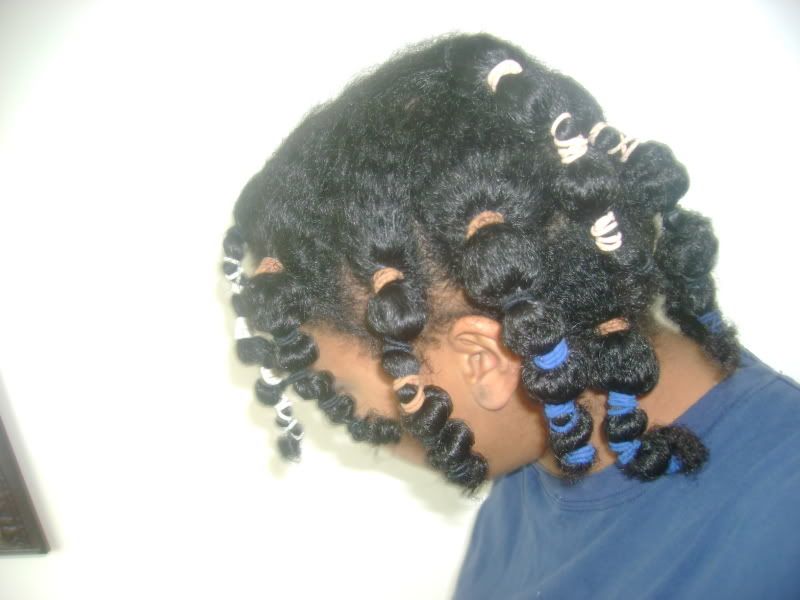 Banding in Process: Hair Banded with Ouchless Bands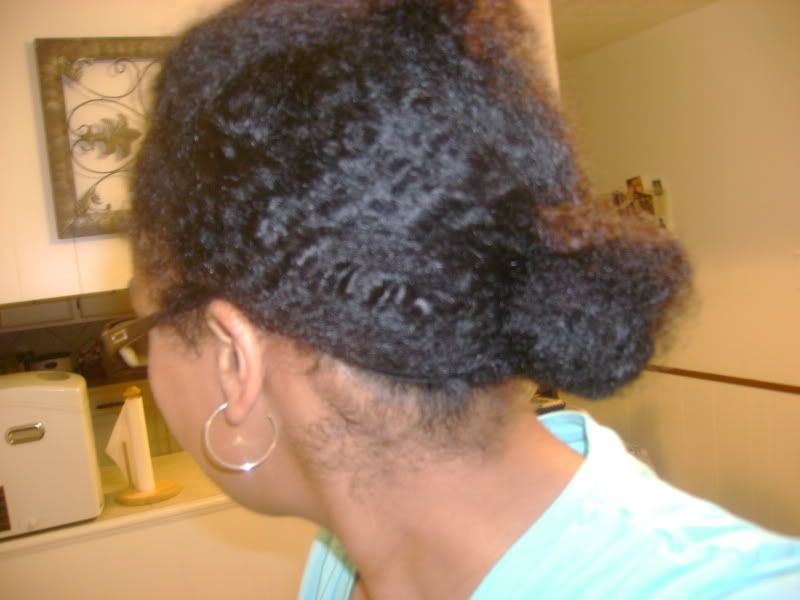 Hair Pulled Back After Banding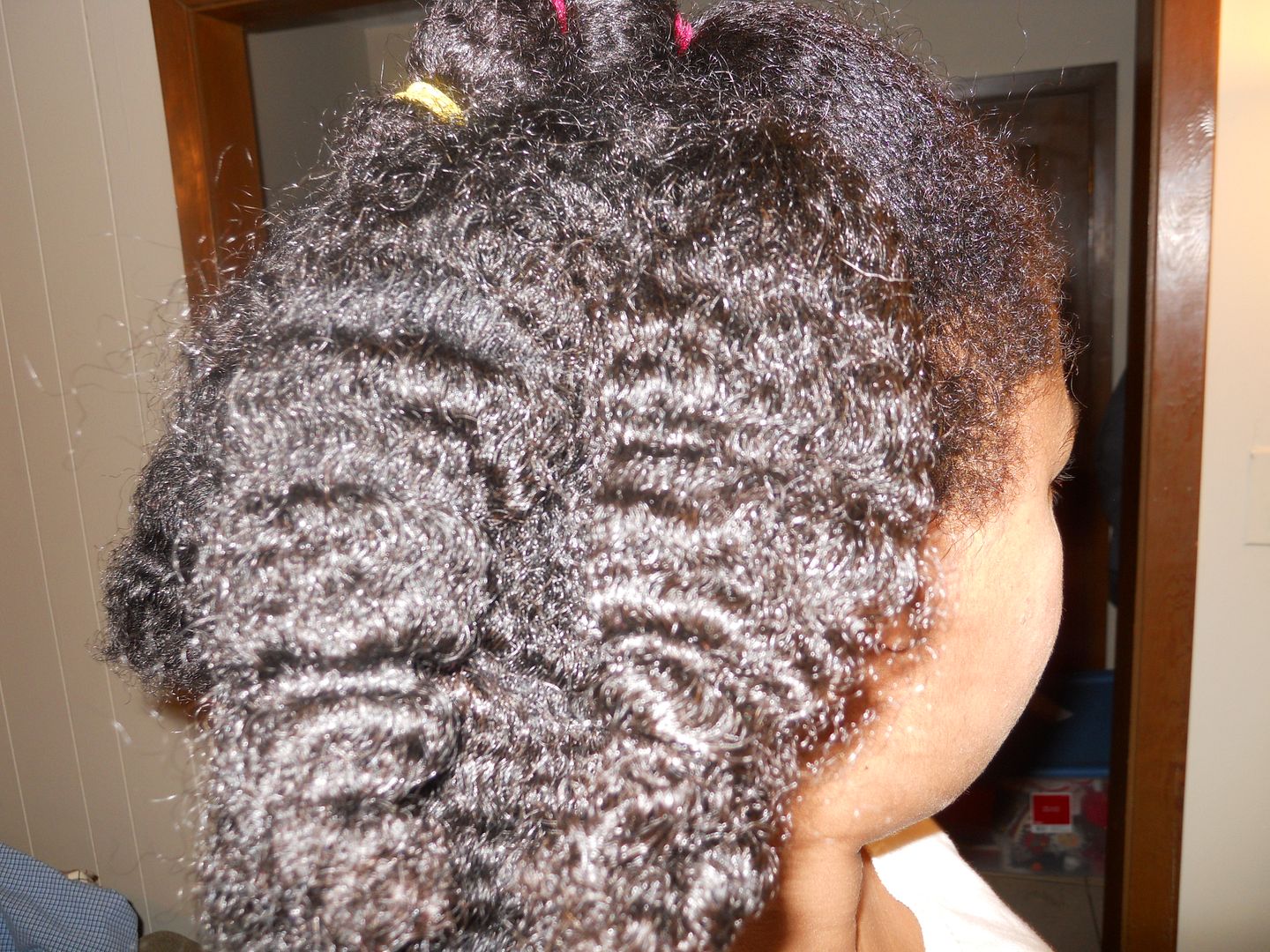 Hair after taking out bands, completely dry
Banded hair in a bun
Fingercoils
Fingercoils/combcoils/palm rolls are often mistaken for locs when I wear them. The hair is tightly coiled in small sections. You can separate them, creating a coily/curly fro or, sometimes, just more coils! Fingercoils hold a special place in my heart because after big chopping, it was the first style that I was able to do on my hair.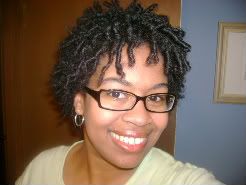 Fingercoils
Coil out